Will robots replace HR? AI, automation and the future of the industry

Thursday, 25 May 2017 from 18:00 to 20:30 (BST)
Event Details
The world of work is changing rapidly. Automation, autonomous machines and artificial intelligence are changing how work itself is formulated.
65% of current primary school children will work in jobs that don't exist yet, some believe the future of work will reduce the need for work to exist as we need know it now.
All of this impacts the HR profession, those whose job it is to help companies understand, manage, retain and develop their people.
Join us for a panel of leaders from the fields of AI, HR, technology and policy to discuss how these changes will impact HR and the wider world of work.
Our speakers: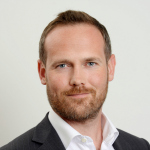 Rob McCargow - AI Programme Leader, PwC 
At PwC, Rob manages the AI ecosystem and collaborates with partners across academia, government, technology vendors and start-ups, and other key stakeholders, in order to drive innovation within the Firm and develop new services for clients. He is an evangelist for responsible technology and promotes awareness of the growing ethical agenda relating to AI. He is an advisory board member of the All-Party Parliamentary Group on AI and an advisor to The IEEE Global Initiative for Ethical Considerations in AI and Autonomous Systems. As an ex-recruiter and HR Consultant, Rob is particularly focused upon the issues relating to the impact of automation on workforces and the future skills agenda.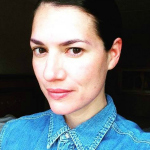 Amit Knanni - Co-Founder & CPO, bob
Amit leads product development at bob, a people operating system for businesses that brings smart automation and insight to HR administration, benefits & emloyee engagement. She has more than 15 years of experience in product and user interface design, and was previously in a senior product role at WIX, VP of Product at Duda, the leading DIY website builder, and Head of Product at ooVoo, the free video chat and messaging service.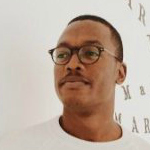 Jai Clarke-Binns, Head of Human Operations, Satalia
Coming from a curatorial background and quickly realising that a career within the arts was not a viable option for a working class young man from south London, Jai changed track. Taking the plunge and switching to a career in HR. It was not an obvious move but one which suited his passion for preserving the rights of people. Jai has worked within HR for 5 years and calls himself an un-HR professional. When he is not working in HR he is co-founding a social enterprise called People of Creativity. People of Creativity aims to highlight, celebrate and connect people of colour within the creative and tech industry.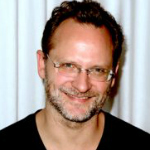 Charlie Muirhead - Co-Founder, CognitionX (Chair)
Charlie is a serial entrepreneur, having founded 8 startups including 3 IPOs & 2 trade sales. In 2000, Orchestream floated on the LSE & NASDAQ with a market cap of £1 billion before being acquired by Oracle. Founded in 2016, Charlie's latest venture is CognitionX. CognitionX is a Market Intelligence Platform bringing clarify to the complex and fast-paced world of Artificial Intelligence.
Our sponsors:
Events like this take a lot of time and commitment to create, so we'd like to thank our co-sponsors and organisers, who have made it possible.

CognitionX is a Market Intelligence Platform and Community Bringing Clarity to the Complex and Fast-Paced World of Artificial Intelligence.

bob sorts all the people stuff for smart business who love their staff. Sorting HR admin, benefits and employee engagement - all in one place.

Mentorial is the People Platform designed to help people own their career, and companies solve their hardest people challenges

Huckletree is a place where ambitious minds and problem solvers come together to make things happen.
This event is organised in association with The London, Talent & People Professionals Meetup group. For more HR & people management events and networking, see our upcoming events and join the group. It's free.
When & Where

Huckletree Shoreditch
The Alphabeta Building
18 Finsbury Square
EC2A 1BR London
United Kingdom


Thursday, 25 May 2017 from 18:00 to 20:30 (BST)
Add to my calendar
Organiser
bob is a people management platform that helps forward thinking businesses bring out the best in their employees.
The company was founded in 2015 by serial entrepreneurs who, after years of leadership roles in ambitious businesses and high-growth start-ups, realised that many companies end up neglecting their single most important strategic asset: their people. So bob was born to give smart modern businesses a better way of 'doing HR' to attract and keep real talent.
bob radically streamlines admin and improves employees' experiences with a smart mobile app, a personalised benefits store and inviting onboarding and survey tools. The rich real-time data in bob gives decision-makers valuable insights and helps employees feel more connected to the people they work with – wherever they are in the world.
Our 75 people in London and Tel Aviv are on a mission to help good businesses become even better. And so far, we've helped hundreds of companies to do just that. Ultimately, we're working to make it easier for people to love what they do – and to connect with the people they do it with.