Location
Allen & Overy
1-10 Bishops Square
London
E1 6EG
United Kingdom
Description
AUTUMN SEMINAR
Will the lights go out?
Background:.
According to OFGEM's latest report, de-rated electricity capacity margins could drop below a wafer-thin margin of 2% in winter 2015/16. This leaves little room for error or unexpected events and has led many to speculate that if the lights go out, this is when it could happen. And it wouldn't just be inconvenient but a major shock to the UK, come at great cost to the economy, put life at risk and be a national humiliation.
To assess, debate and discuss the possiblilities of if and when, FES has brought together 3 expert speakers to explore what could happen, what could be done and where the risks lie.
1. Derek Birkett, former Grid Controller Engineer and author of the book "When will the lights go out?"
2. Jeremy Nicholson of the Energy Intensive Users Group who will speak on the implicaitons for Business - whose power will be shut down before consumers.
3. Dr Alan Walker, Head of Policy at the Royal Academy of Engineering who produced a paper in October 2013 on UK Electricity Capacity Margins which concerned at the direction of travel, made a number of recommendations;
3. Peter Atherton of Liberum Capital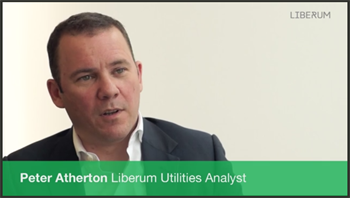 Peter is one of the UK's most renowned Utilities Analysts.
5. Peter Bingham of National Grid

Peter will speak on National Grid contingency measures.
Peter is a Chartered Engineer with an Electrical Engineering degree from Imperial College and an MBA from Warwick. He started out as a design engineer for National Grid and since held a wide range of positions across the company. He was the Distribution Regulation Manager when the company first merged with Transco, Head of Operations for the West Midlands Gas Distribution network and Operations Performance Director for National Grid's US Electricity Distribution networks. He also led the development of the regulatory and commercial framework that enabled the sale of four gas distribution networks in 2005. Between 2009 and 2012 he was Head of Customer Operations for Xoserve Ltd (which performs a similar role to Elexon for the Gas Industry), before returning to National Grid in 2012 as Head of Regulatory Frameworks. More recently, Peter has been leading on the development and implementation of solutions to deal with concerns over narrowing generation margins mid-decade, ahead of the EMR Capacity Market becoming fully established. Peter is married with three children and lives in Warwickshire.
Program (all times are close approximates):
5.30 - 6.00 p.m. - Registration, Coffee
6.00 - 6.05 p.m. - Opening Remarks
6.05 - 6.17 p.m. - Derek Birkett

6.17 - 6.29 p.m. - Jeremy Nicholson

6.29 - 6.41 p.m. - Dr Alan Walker

6.41 - 6.53 p.m. - Peter Atherton
6.53 - 7.05 p.m. - Peter Bingham
7.05 - 7.30 p.m. - Q&A
7.30 - 8.30 p.m. - Closing Remarks and Reception (with alcoholic and non-alcoholic drinks and canapes included)

The Event will be hosted at Allen & Overy as listed above. Please purchase tickets in advance online.