Description
Hi, I'm Will Foster, ITV's Resident Life Coach, surfer and passionate people learn how simple it can be to live a calm and happy life!

Below is a run down of what's in store for LGW Weekend: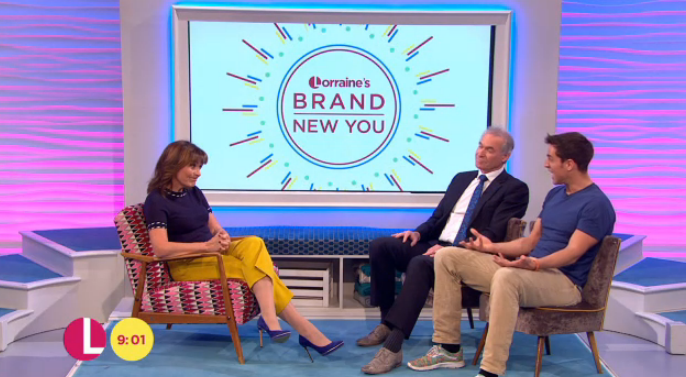 Friday Evening (12th May):
Arrive at the Great Northern Hotel around 18:00 on the 12th to a welcome from me, then, around 18:30, head down to the function room for an intro seminar about how to let go of the 'perfect' life we see on social media for the one that feels authentically happy. At 19:30, we'll all sit down to a healthy dinner. There's no pressure to hang out in groups and get to know the other members of the retreat. It's about what ever feels natural to you (that goes for the whole weekend!).

Saturday (13th May)

07:30: Meet down at the local surf school on the beautiful beach at Bundoran for coffee and some light snacks. Then, once we're all suited and booted in our wetsuit gear, I'll take you down for a group breathing exercises desgined to energise your body and calm your mind.
08:15 til 9:30: Surf with the local surf school - I've hired more instructors than normal to give you the best tutoring experience possible. I'm also going to be doing lots of hands on help in the water too. After we've surfed, it's back up to the Hotel for a feast on the healthy buffet (I'll be having bacon with my breaky by that point mind you!).

10:00 til 13:30: Time for you to sit back, relax with a coffee/tea/water and listen to my Happiness Seminar. I'll cover 3 sessions of brand new content in this talk.
Session 1 is 'How to let go of worry and live a more peaceful life'
Session 2 is 'The 5 keys to managing yourself around difficult people'

Session 3: 'Why the law of attraction holds the key to manifesting your dreams and 5 super easy steps to help you master it'

13:30 til 14:30: Lunch and chill out time!
14:30 til 15:30: Time for a hike outside as a group along the beach (weather permitting!). And take you through a short but inspired talk at the mid-way point of the hike called 'Why the world needs your gifts & what to do about it'. Bring hats, gloves and warm coats!

15:30 til 17:00: Some hot tea, coffee & snacks before we move onto a Meditation & Mindfulness Workshop with a local meditation teacher. A chance for you to totally unwind and pick some great relaxation tools to take home with you.

17:15 til 18:30: Dance class and a few exercises designed to help you make those leaps in your personal life. A chance to really let loose and get a happiness boosting sweat on (Plus a chance to step outside your comfort zone with some cool exercises if you fancy it).

19:00 til 22:00 Down to a local resteraunt where all food tastes and dietary requirements will be catered for. A chance to connect with some like-minded people and have a good craic!

Sunday (14th May)

07:30: Same morning routine as Saturday.

10:45-14:00: I'm going to take you through the remaing 3 sessions for the weekends happiness seminar:
Session 1: 'How to let go of bodily insecurities and love who you are in 3 super easy steps'

Session 2: 'Romantic success unlocked; for singles & couples'
Session 3: 'How to fill the Happiness GAP: my coaching method: Gratitude for what you have, Acceptance of what you don't & living in the Present.
14:00 - 15:00: Lunch and chill out.
15:00 - 15:45: Back out on the beach for Yoga, breathing exercises, some hiking and a final beach-side talk called 'Making positive habits stick', which is designed to give you really hand's on tools to keep up good happiness habits when you're at home.

16:00 - Finish. Technically we're done, but you're more than welcome to stay, exchange details with like minded people and hang out. I'll be happy to stay around for as long as you like - especially if you have questions you'd like to ask regarding an area of your life. I want to give you as much insight and help as I can! (I'm happy to be around til 18:00).
FAQ's:
Q: What is the price for a ticket to the retreat?
A: 'It's 299 Euros for a full ticket and 239 Euros for a non-surfing ticket'
(the choice it totally down to you. If you're genuinely frightened of water, I'd totally understand the non-surf ticket).
Q: Can I split the payment in to 2 installments?
A: 'Yeah, for sure. Just send me an email at contact@willfosterhappinesscoach.com and I can help you sort it out. As long as the 2nd payment is sorted by May 5th, we're good!'.

Q: What does the surf ticket buy me?
A: Price for your ticket includes 2 x 2 hour surf lessons, 4 x live seminars from me, all of your snacks, teas, coffees etc, meditation workshop and dance class.

Q: 'What does the non-surf ticket buy me?'

A: 'Just the same as the surfing one subtract the surf lessons'.
Q: 'What will I do if I don't surf?'
A: 'I'll be on the beach hanging out with anyone who's not surfing doing stretches and breathing exercises to wake up the body. I'm also happy to take any questions you might have about how to overcome any barriers to your personal goals'.

Q: 'Do I have to book my own accommodation and what about meals?'

A: 'Yes you need to book your own accommodation with the Great Northern Hotel, Bundoran. I've reserved 48 rooms, so if you say you're with Will Foster's Retreat, they'll know who you are and you can book on there. Price is as follows: 2 Nights Bed & Full Irish Breakfast with 2 Evening Meals - €180.00pps - Single Supplement - €25.00 per night. Lunch - €15.00 per person per day. Website for Great Northern Hotel is: http://www.greatnorthernhotel.com/ (tell the reservations you're part of 'Will Foster's Retreat' and they'll give you one of the reserved rooms).

Q: 'Do I have to stay at the Great Northern Hotel?'
A: 'No, you're more than welcome to organise what ever accommodation you like. You can even camp if you want to get more in touch with nature and save a bob or two. As long as you're at the Great Northern for all the activities, surfing, meditation, seminars etc, you're free to stay where you like.
Q: 'Where's the nearest airport?'
A: 'Belfast Airport is 2hrs drive away'
Q: 'What should I bring?'
A: 'A full range of workout/outdoor/relaxing gear. A water bottle. A note pad and pen for some of the self development written exercises and an open mind!
Q: 'Do I have to come out for the meal on Saturday night?'
A: 'Not at all. If you're feeling tired and just wanna chill at the hotel, there's no pressure to come out at all.
FYI: Tickets are non-refundable.
TESTIMONIALS:
HERE'S WHAT PREVIOUS ATTENDEES TO WILL'S HAPPINESS EVENTS HAVE HAD TO SAY:

" Will thanks again ... Had such a great yesterday .... Can't stop talking about it .You've such an amazing attitude to life and I love your simple approach to happiness... Honestly buzzing all day today ... Glad you enjoyed Dublin ... Hopefully see you again soon ..." Sarah Browne

" Thanks Will. Was really touched by your work. Today I will try to move my ego to the back of my being, everyone is right!! One love brother. Xx " Ruth Smith

" IT was fantastic Will, really enjoyed the day & got so much from it. It's your way of teaching I find the best, I believe that if I practice with the tools you have shown me, I will truly be enriched. Visualisation is key for me now with where I want to go in my life! Thank you Will, it was so great to meet you! " Marie Cronnelly

" Thank you thank you thank you for a very inspiring, humorous and motivational day! Super to meet you in person and I had an amazing day " Bee Flanagan

" Hey man Andrew here from today's course , first and foremost I would like to thank you to an eye opening talk today , your approach is so refreshing and down right awesome , a lot of what you spoke about resonates with me a with the strategies you talked about I really feel can make a difference in my journey " Andrew Hageman

" Every day if your lucky you learn something new about yourself today my lesson happiness starts with me ,big ,huge , and life changer x " Teresa O Reilly Jenkins

" Thanks will just made my first step in my workshop today in galway I loved it its my passion to help people improve their beliefs and give them tools to improve their relationships but to grow themselves also " Gretta Mc

'' I think the surfing analogy at the end really summed it up for me Will. Did you actually write that yourself? That really resonated with me. I also liked the exercise on the letter to someone who causes you angst. That taught me about myself more and I have already put plans in place to rectify that relationship. As you know I have also taken on board the double your failure rate motto and it has already given me confidence to keep moving forward. I also have a new perspective on goal setting which I was not bothered with for various reasons including apathy. I enjoyed the various speakers and the quirkiness of some of them! I connected with a couple of new people on fb too who are also inspiring. Thank you - you are so positive and real '' Susan Hennessy

" Thank you so much for a truly fantastic day. Only one criticism. ...it went tooooooo fast! " Teresa Bislin

" Hi Will. I wanted to say a belated but heartfelt thank you for yesterday's workshop. I learnt so much that I plan to put into practice, and can already feel a difference in my attitude towards my own happiness " David Charmichael

" Thank you for such a wonderful day of insightful coaching yesterday. I loved it, you are a massive advocate for a better life. Well done! Here's to your continued success " Ann-Marie McAllan