Boost your chance of success by understanding Google Anthos, data insights, machine learning & AI.
About this event
Join Rackspace, Google and Mango for an evening on how to set your Gaming projects up for success. You'll first be immersed in a series of fun, interactive mini-workshops that explore how to:
Understand Google Anthos and how using containers to deploy apps can help your business to scale and lower management burden.
Deep dive into the business benefits of Google Cloud's DevOps tooling and capabilities such as code review support, hybrid build scenario support and container vulnerability scanning.
Learn how to use big data for competitive advantage, gaining real-time insights to target users and optimise your services.
These workshops will be followed by a chance to talk about everything Gaming with fellow industry experts – right in Google's offices in the heart of London.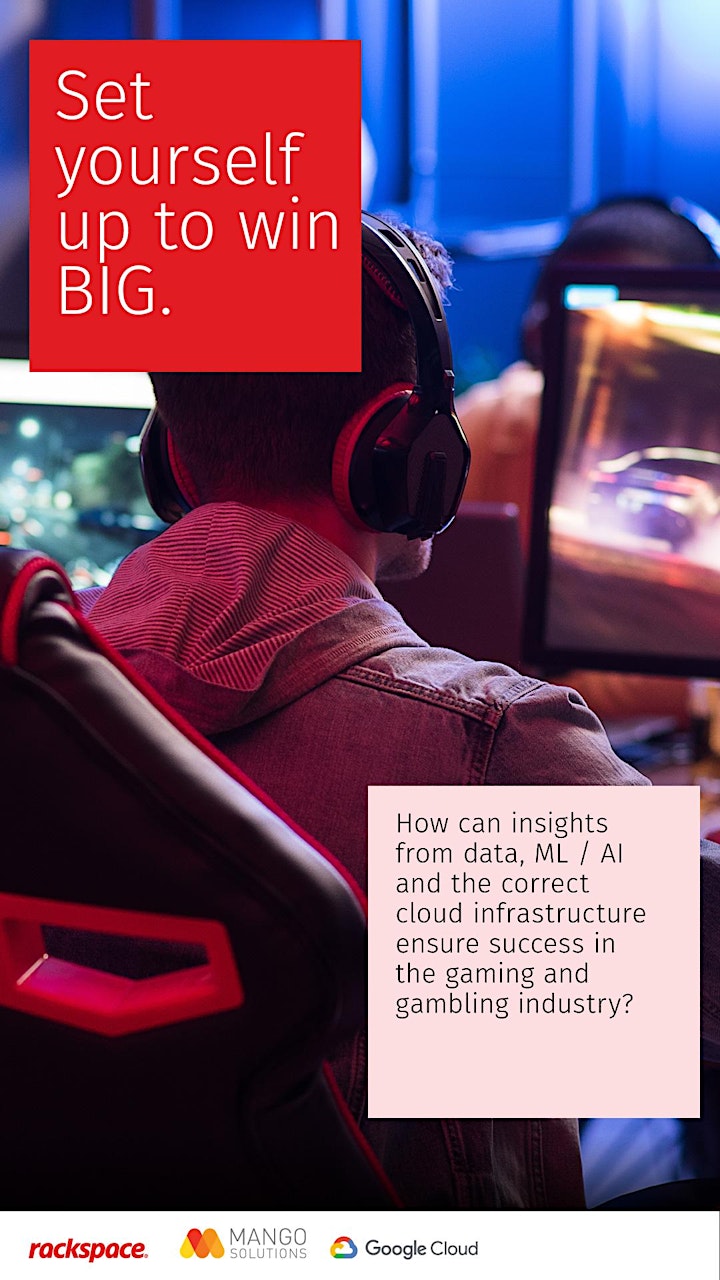 You can also visit https://go.rackspace.com/winbig.html for more information.