Description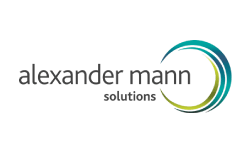 We would be delighted if you could join us at a private breakfast sponsored by Alexander Mann Solutions in partnership with the Women's Irish Network.
Bridget Walsh, Senior Partner at Ernst & Young will be our guest speaker - don't miss this valuable opportunity to connect with someone so well-connected!

Walsh was identified earlier on in her career as a high flier by Management Today in 2001 as one of the Top 35 women in the UK under 35. Walsh is a proven entrepreneur, having identified and led a number of businesses with EY. She is a leading figure in the UK Private Equity and Funds industry, having advised on some of the most prominent deals in the market to date.

Walsh is also a keen networker and has recently been appointed to the executive Board of British American Business, she sits on the China Britain Business Council Board and the Finance and Planning Committee of Queens University Belfast. Bridget's commitment to advancing women's careers has led to her involvement with SHINE, an educational charity for disadvantaged young people.