About this Event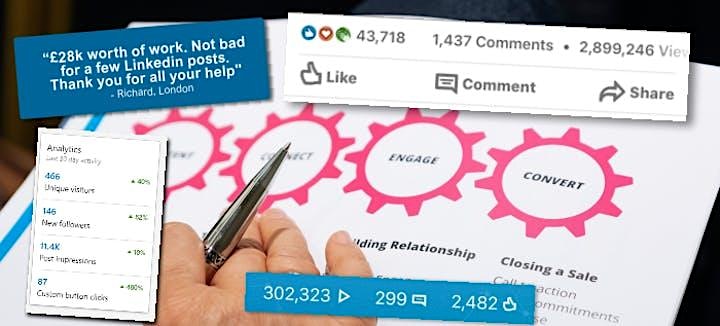 In this 3-hour online workshop you will learn...
Leverage your personal profile to generate leads.
Build your Company Page and Brand.
The latest lead generation strategies for Linkedin.
How to optimise your content to get higher views.
How to advertise without Paid Ad's
How to establish your personal brand expertise.
A simple Linkedin sales process to grow sales / enquiries.
How you can design content to go viral on Linkedin.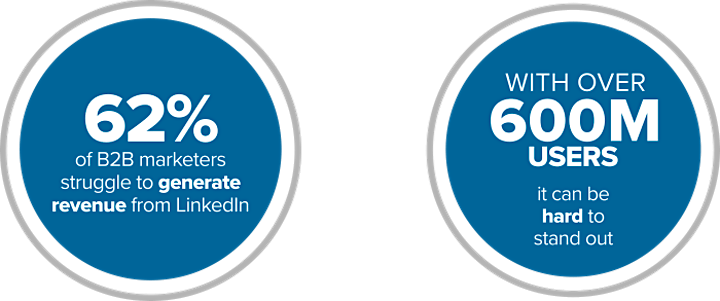 Just 38% of B2B marketers say they are generating revenue from Linkedin.
So, does it not work for the majority?
The simple answer is, they are not leveraging the platform correctly - they are going against the grain of the way the platform works.
Every social media platform is different, Linkedin, whilst has things in common with Facebook and Twitter, there are key differences, which mean you have to have a different strategy for the platform.
Whether you are a solopreneur or a marketing manager of a large company, you can achieve the same results.
As part of this online workshop you will also learn...
How you create content which draws a crowd.
How you can get the attention of your ideal clients.
How to connect with people you don't know.
How you can create conversations with prospects without being pushy.
How to avoid getting into LinkedIn Jail.
How to be seen as an industry leader on LinkedIn.
How to close 5 new clients in 30 days

Ticket types
Standard
This ticket will give you access to the full workshop and a copy of the workbook.
Premium
This ticket will give you all of the above and a copy of the digital replay.
Elite
This ticket, gives you all the benefits of Standard and Premium, with an additional 1:1 personal strategy and coaching session following the course. This delivered via video conference or telephone.

What you will need...
Access your Linkedin account via laptop or mobile device.
An entry-level understanding of the functions of Linkedin (posting, messaging, connecting etc).
This LinkedIn Course will equip you with practical strategies and tactics to enable you to use all the tools on the platform to win paying clients through LinkedIn
This course is independently organised and has no affiliation with LinkedIn.
Date and Time
Refund Policy