Description
Are you generating revenue from LinkedIn?
38% of B2B marketers say LinkedIn
is generating revenue for them.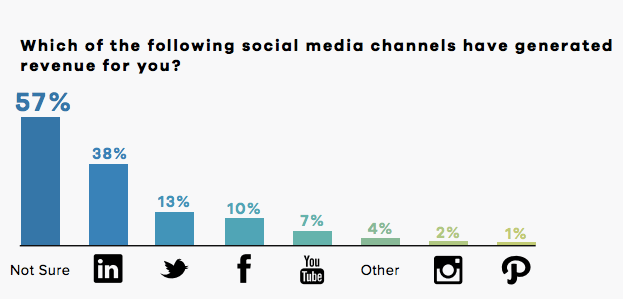 So, what is going wrong for you?
46% of social traffic to corporate
websites comes from LinkedIn.
Is this true for you?
But what if you are part of the 62% that isn't generating revenue from LinkedIn?
Too many people get LinkedIn's potential but are not getting the results which are boasted about.
Have you put the time in and got nothing out?
Have you seen others getting results and you're getting zilch?
Well the bad news is, you are one of the 62% who aren't generating leads from LinkedIn.
If you are B2C (Business to Consumer) LinkedIn will be tough for you, perhaps focus your energies elsewhere. If you are a B2B business, LinkedIn is for you!
Typically, people who are in the 62% who don't know…
How to engage with connections and make them prospects.
How to get interest from your dream clients.
How to get in-front of thousands of decision makers daily.
How to create appointments and get attendees to their events.
The reality is LinkedIn can work for you, but you must know how it works. You must know how it is going to work for your business.
If you had an opportunity to put your business in front of 40 million decision makers, would you prepare for it or just wing it?
Let's make that a little more realistic…
If you could be in front of 10 prospective clients tomorrow, would you prepare for it?
Do you know how to build a digital rapport so as to get a meeting or appointment?
Do you know how to attract prospects to you?




We can help you reach new customers with our intensive LinkedIn Course.
With LinkedIn, you can generate appointments with prospects or you can waste hours chasing likes and shares. You can build real relationships and develop new clients or a big list of connections delivering no clients.
Are you ready to win business on LinkedIn?
Book your place today!

This LinkedIn Course is specifically for business owners, marketing and sales professionals who would like to learn how to use LinkedIn to win new customers.
What is covered:
- How to gain an understanding of how to promote yourself and your business.
- How to generate leads and enquiries through LinkedIn.
- How to produce great content that gets you noticed.
- What will and won't work.
- How to build your own growth roadmap.
Course Leader
​

Dean Seddon, CEO Maverrik (Host)
Dean Seddon is a former TV Executive, Public Speaker, Strategist, Marketer, Mentor, Social Media Personality and Influencer. A globally seasoned entrepreneur with more than 20 years of solid experience, he has successfully developed innovative strategies and tactics in various industries including retail, financial services, manufacturing, publishing and broadcast media.
Dean is an avid LinkedIn user, in 2018 held the largest LinkedIn Meet-up in London. You can check out Dean's profile here...https://www.linkedin.com/in/deanseddoncom/