Description

38% of B2B marketers say LinkedIn
is generating revenue for them.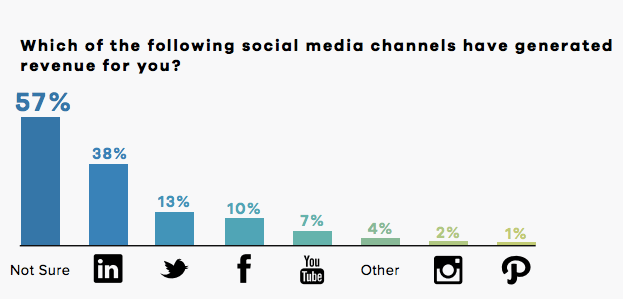 Too many people get LinkedIn's potential but are not getting the results which are boasted about.
- Have you put the time in and got nothing out?
- Have you seen others getting results and you're getting zilch?

There is a lot of hype around LinkedIn. That's because despite it's huge success as a business social network, it is only now that LinkedIn is really coming into its own. In the next decade, LinkedIn is set to dominate the B2B business marketplace.
This LinkedIn Masterclass is a departure from many courses because 80% of the course content is geared towards developing and implementing strategies to win business. This isn't another basic how to use LinkedIn course; it is a sales and business development course.
If you are B2C (Business to Consumer) LinkedIn will be tough for you, perhaps focus your energies elsewhere. If you are a B2B business, LinkedIn is for you!
If you want to win at LinkedIn you have to have a plan and know...
- How to engage with connections and make them prospects.
- How to generate interest from your dream clients.
- How to get in front of thousands of decision makers daily.
- How to create appointments and get attendees to their events.


The reality is LinkedIn can work for you, but you must know how it works. You must know how it is going to work for your business.

With LinkedIn, you can generate appointments with prospects or you can waste hours chasing likes and shares. You can build real relationships and develop new clients or a big list of connections delivering no clients.
Are you ready to win business on LinkedIn?
Book your place today!

This LinkedIn Masterclass is specifically for business owners, marketing and sales professionals who would like to learn how to use LinkedIn to win new customers.
What is covered:
- How to gain an understanding of how to promote yourself and your business.
- How to generate leads and enquiries through LinkedIn without looking desperate
- How to produce great content that gets you noticed.
- What will and won't work.
- How to build your own growth roadmap.
Masterclass Leader​

Dean Seddon, CEO Maverrik (Host)
Dean Seddon is a former TV Executive, Public Speaker, Strategist, Marketer, Mentor, Social Media Personality and Influencer. A globally seasoned entrepreneur with more than 20 years of solid experience, he has successfully developed innovative strategies and tactics in various industries including retail, financial services, manufacturing, publishing and broadcast media.
Dean is an avid LinkedIn user, in 2018 held the largest LinkedIn Meet-up in London. You can check out Dean's profile here...https://www.linkedin.com/in/deanseddoncom/