Book more meetings with your ideal clients - Join us for an Online Workshop Tickets are available for the virtual workshop only.
About this event
This event covers everything you need to build your sales pipeline, generate leads and grow your brand on LinkedIn.
Without using Ads, pushy tactics or connect & pitch.
From closing 6 new clients in less than three months to opening the door for a 1.5 Million Deal, Win Your Next Client on LinkedIn is the sales and marketing course that delivers results.
Throughout the workshop, you will learn...
Why the 100 connection limit doesn't matter.
How to build a £1m sales pipeline using LinkedIn.
5 ways you can generate sales and leads from LinkedIn in the next 30 days.
How to write compelling posts that get your inbound leads.
How to get 250,000 organic content views per month.
The 3 DM strategies for getting meetings booked.
The Social Selling process that works for any industry and doesn't get you blocked or banned.
How to get results without hitting up people... no automation.

After our workshop, you will have...
Thousands of profile and content views
A thriving company page and brand
Lead generation techniques that bring in sales.
A consistent sales strategy on LinkedIn
A sales process that will never rely on cold pitching
Confidence in a process that is scalable and reliable.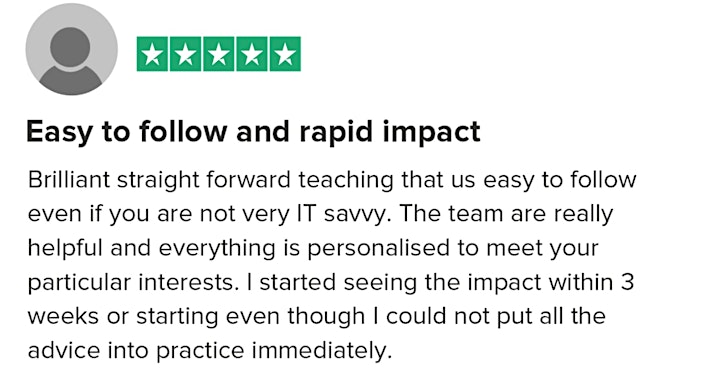 About MAVERRIK®
Since our inception in 2014, Maverrik has worked with start-up entrepreneurs, Small Business Pioneers and global players to grow their margin, revenue and profit.
We have a global mission to help one million businesses grow, we've developed digital selling strategies and training that will help leaders and their teams gain total clarity so that they can strategically and relationally grow their business with digital and social selling.
We want you to never worry about sales again.
COVID Policies
We advise all delegates to take a LF test prior to attending, if you are unable to attend due to COVID we will arrange a refund or ticket transfer for you.
All Maverrik Events will be compliant with current COVID guidelines to ensure the safety of the attendees and our team. If an event is postponed due to changes to restrictions, we will reschedule the event and all tickets will be transferred.
Organiser of Win Your Next Client on LinkedIn - The Online Social Selling Masterclass
Maverrik is on a mission, to help one million businesses grow. 
By offering training and resources to business professionals, we've (so far) helped tens of thousands of business professionals find new ways to marketing, promote and grow their revenue.
Everything we do, everything we plan, everything we are is about the one million businesses we want to see thrive.
We don't believe in BS. We believe in a strategy that is practical and can be implemented whether you're a back-bedroom solopreneur or the leader of a global corporation.
If a Government decided to form a Department for Business Growth - We'd be it!
(Without the bureaucracy!)
Our team has experience from the sales, marketing, business development and creative sectors. The team is committed to getting vital information, content and strategies out to businesses so they can adopt, adapt and implement them.
If you want to step up, step out and step forward in business, we are on your side!