These FREE guided tours take place daily at varying times from 16th to 19th September 2021. See ticket details for exact tour timings
About this event
The one hour tour concentrates on the medieval heart of the College including Chamber Court, Chapel, College Hall, Cloisters and the 17th century school building. (NB 11:15 tour on Saturday 18th will not include the chapel.)
A temporary exhibition in Cloister, 'More than Just a Mountain' will also be on show to commemorate the achievements of three former pupils who played leading roles in the British attempt to map, survey, and summit Mount Everest. One, George Leigh-Mallory, would die in pursuit of that effort.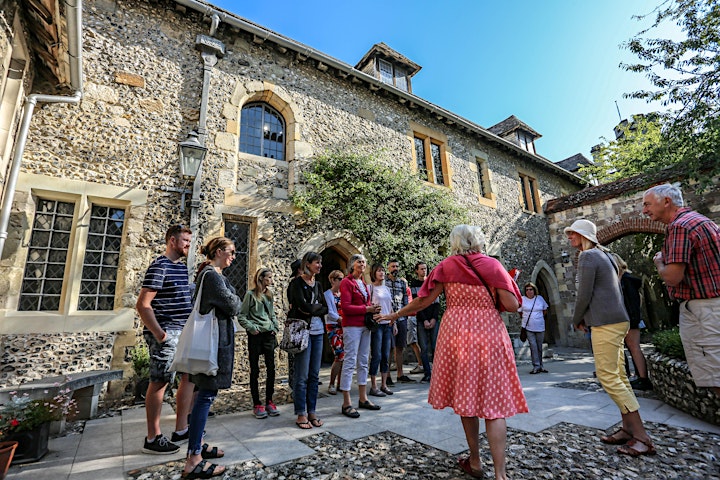 Founded by William of Wykeham in the 14th century, Winchester College has the longest unbroken history of any English school. William of Wykeham, was Bishop of Winchester 1366-1404 and twice Chancellor of England. He used his wealth to develop a grand scheme of education, partly to increase the number of educated priests in church and government, sections of society badly affected by the Black Death.
In 1379 Wykeham founded New College, Oxford, and began to acquire land on which in 1387 he began construction of this College, which opened in 1393. The Foundation provided for the education of seventy Scholars by two Masters, with a Warden, ten Fellows, three Chaplains, sixteen Quiristers and three Lay Clerks to administer the College and provide religious services and music in Chapel. Today, the College educates around 700 boys aged 13 to 18, with the seventy Scholars still housed in the medieval buildings. The remaining 'Commoners' live in 10 boarding houses beyond the central campus.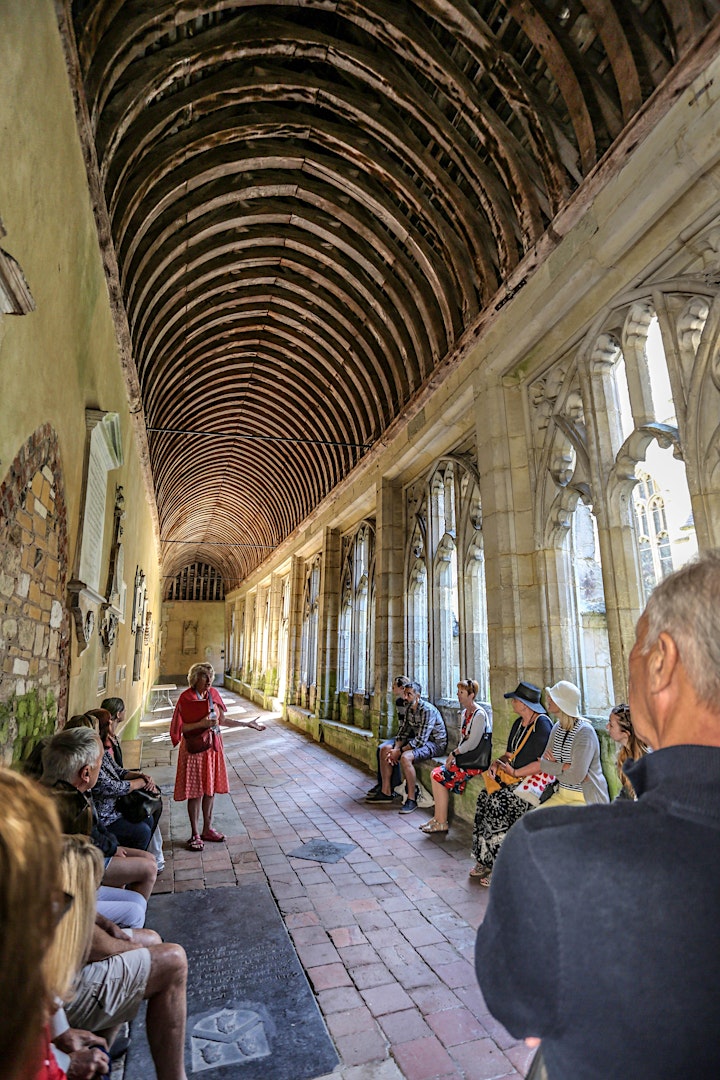 As a working school, please note that parking will not be available during the Heritage Open Days weekend. There are a number of public car parks in the city centre within walking distance from the College.
On the tour there are some uneven surfaces so sensible shoes are recommended. Please be aware there are no public toilets available.
Multiple tours are taking place each day - please select the correct ticket for the time and day that you would like to attend.
Organiser of Winchester College- Guided Tours
FREE history and cultural heritage festival - 11th to 20th September 2020
Your chance to discover hidden places, hear fascinating and unusual stories, learn new skills and try out new experiences. 
All of the Event Organisers running in-person events, will be doing so in line with Government Covid-19 guidance. We recommend checking the guidance yourself before attending any event, just in case there are any short notice changes. Visit https://www.gov.uk/coronavirus for more information.