Sales Have Ended
Ticket sales have ended
OUR APOLOGIES, THIS EVENT HAS BEEN SOLD OUT. LOOK OUT FOR 2017 EVENTS
Sales Have Ended
Ticket sales have ended
OUR APOLOGIES, THIS EVENT HAS BEEN SOLD OUT. LOOK OUT FOR 2017 EVENTS
Description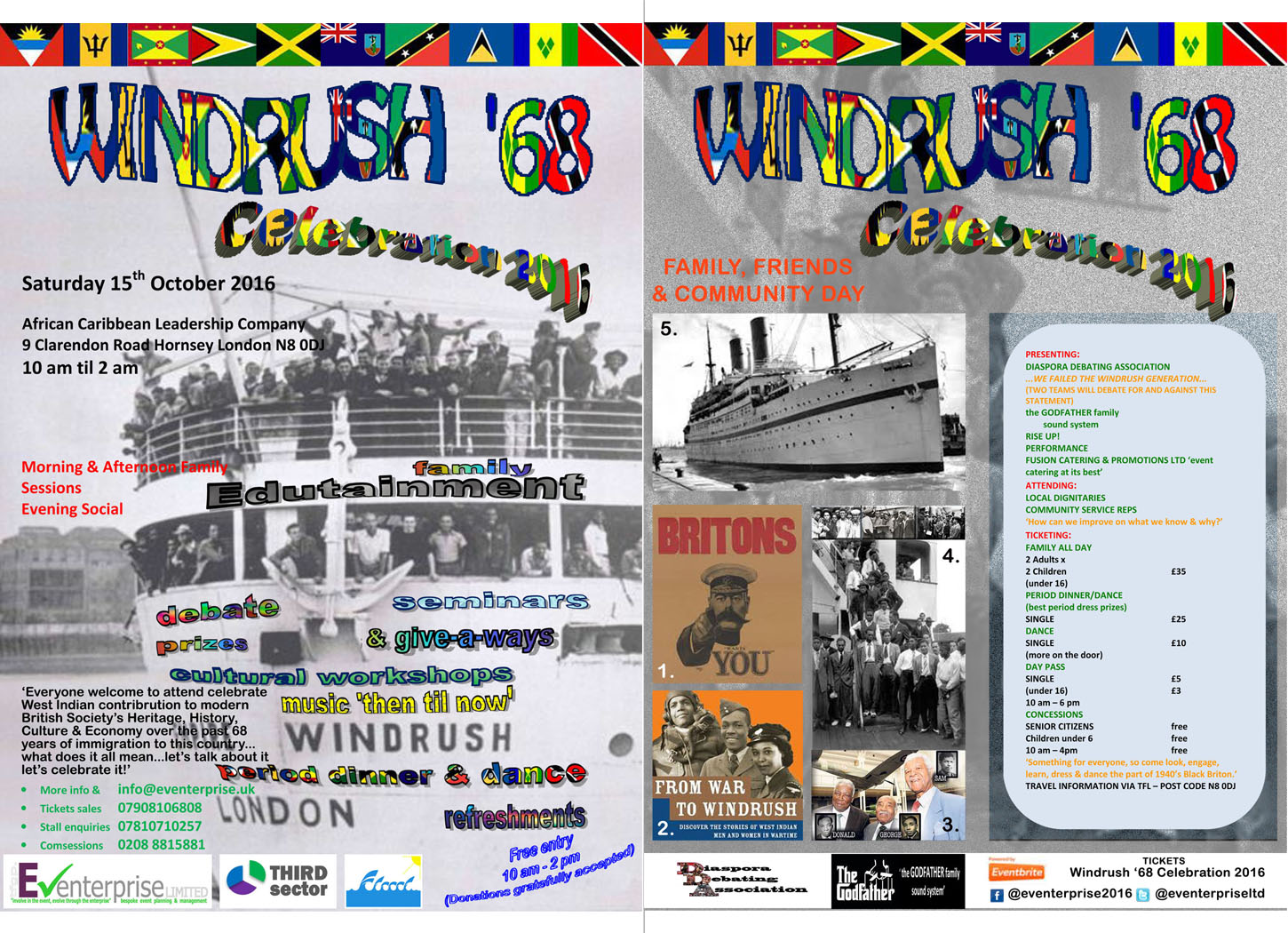 The Eventerprise Limited programme seeks to increase a sense of social responsibility amongst young Londoners and to promote the development of a current generation 'work ready', well-rounded young Caribbean people. We aim, through spectacle, training, advice and guidance, provide young people with an opportunity to improve their skills, self-worth and the value they can offer to future employers, whilst importantly enjoying being enthusiastic about who they are (identity) and what they're trying to achieve in life.
Understanding the contextual historical significant to British society by the Caribbean exodus to this country. A social landscape of culture heritage and commerce are a lasting legacy and contribution by West Indians in this country. Raising an awareness of this continuum by today's young black entrepreneurs all over the country is a crucial starting point to inspire young people to believe 'they can', not 'can they'. That, not all successful black people play sports, sing, rap or dance professionally. There are many unsung local role model heroes from the world of academia, education, politics, business and commerce for our youths to follow with pride and acknowledgment.
More ethnic minority especially young West Indians need to value the efforts of their forefathers' and mothers in establishing the Caribbean 'Experience' Heritage, Culture, History, Economic and Consumer, significant contributors to modern British society (socially music, food, and sport amongst many other fads are the obvious contributions). They need to believe in their own potential to create self-worth, identity, and enterprise.
Eventerprise Limited will rally support, championing existing civic, community and charitable organisations in their efforts to recruit young people onto their programmes.