About this Event
Brighton Museum & Art Gallery are is pleased to host the Windrush Day Online Event to celebrate the contribution of the Windrush generation to British social, cultural and political life.
The event includes a talk from Patrick Vernon, social commentator, campaigner and cultural historian followed by a panel discussion with Dr Bert Williams MBE and Shirley Williams; and featuring performances performed and curated by the members of the Cultural Heritage Network in Brighton.
Further activities will be held in November 2020 as part of Black History Month Family Day as well as the production of an online archive, showcasing 2 years of Windrush Activity led by the Network members.
The Heritage Network is a group of community-based researchers, artists and activists with a shared interest in BME heritage and culture, formed in 2014 and who meet regularly at Brighton Museum & Art Gallery for coffee mornings, talks and training events.
Windrush Presence 2020 partners include African Night Fever, Akila Richards, Diversity Lewes, Take the Space and Writing Our Legacy.
For further information or to be added to the mailing list contact jenny@takethespace.com
This project has been funded through support from Ministry of Housing, Communities & Local Government, and Brighton Museum and Art Gallery.
Where?
This event will be taking place on Zoom.
Register to be sent the zoom link and password.
Running Order:
7.30pm Arrivals and introductions
7.35pm Poetry performed by Akila Richards
7.40pm Film Presentation by Diversity Lewes
7.45pm Bert and Shirley Williams – Reminiscence and personal reflections on Windrush Generation
7.55pm Live Musician presented by African Night Fever
8.05pm Keynote speech – Patrick Vernon
8.15pm Panel Q&A –Patrick Vernon, Bert and Shirley Williams; Chaired by Jenny Williams
8.30pm Writing our Legacy presents Caroline Stride
8.35pm Poetry performed by Akila Richards
8.40pm Close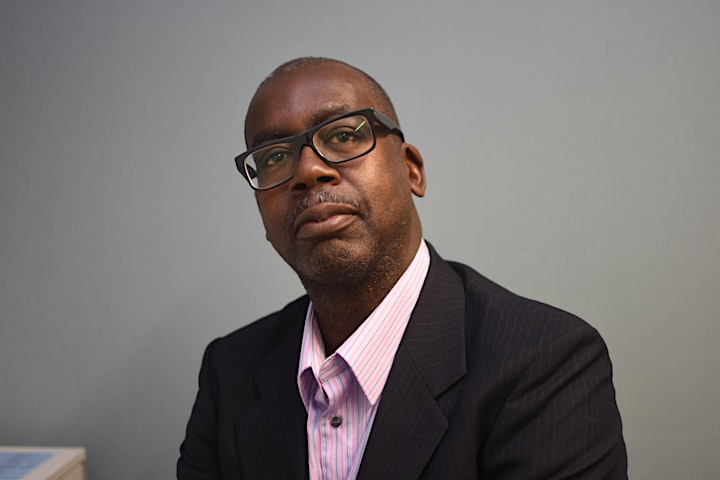 Patrick Vernon – Guest Speaker
Patrick is a Clore and Winston Churchill Fellow, Fellow at Imperial War Museum, fellow of Royal Historical Society and former Associate fellow for the department of history of medicine at Warwick University. He has over twenty years' senior experience working across mental health, public health, heritage and race equality and is well known in health, local government and the voluntary sector. 
Since 2010 Patrick has been leading the campaign for Windrush Day and in 2018 kick started the campaign for an amnesty for the Windrush Generation as part of the Windrush Scandal which led to a government U-turn in immigration policy and resignation of Amber Rudd as Home Secretary. Patrick was awarded an OBE in 2012 for his work in tackling health inequalities for ethnic minority communities in Britain. In 2018 Patrick was an honorary PhD by Wolverhampton University for his work on migration history and equalities.
Patrick is creator of The Every Generation Game: Windrush Edition, created to celebrate and commemorate the Windrush Generation in Britain, which is marked by national Windrush Day on 22nd June each year. The Windrush Game allows generations young and old to share the stories of their culture and heritage.
www.windrushgame.co.uk