Description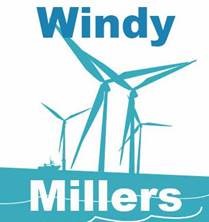 WINDY MILLERS' SOCIAL AND NETWORKING NIGHT OUT
Thursday, 4 July 2019
Boston (G & T) Party - Celebrate American Independence Day!
Our summer gathering of Windy Millers, will take place on Thursday, 4 July at Bostonair Group's magnificent head office (and grounds!) at Norwood, Beverley.
PLEASE NOTE THAT PARKING WILL NOT BE AVAILABLE ON THE PREMISES BUT THERE IS PLENTY OF PARKING AROUND BEVERLEY.
We're doing something a little bit differently this time, Shoot the Bull will be bringing their Street Food to us. We have asked them for an American theme, so plenty of their delicious burgers and hot dogs! After we've finished eating, and having a few G & T's (or beer), we'll find a local saloon or bar to complete the evening.
The evening will commence at c 18.00 in the grounds of Bostonair Group. Due to the nature of the event, we hope you don't mind too much, but we have had to increase the cost per person for food only to £22.00 + eventbrite fee.
As usual, our main aim for the evening is to meet up with like-minded folks, have a few beers/wines and or gins and of course, some fun! Networking with our members, friends, colleagues from the wind industry is also on the agenda.
If you would like to join us, and to save time on the evening, please would you pre-pay through Eventbrite through this link.
If you're staying over, the Premier Inn, Beverley is just one of a few local hotels and is showing rooms today at just £35.00 Premier Inn
If you've not attended a Windy Millers' night out before, here's the link to find out a bit more https://www.linkedin.com/groups/8553331
Everyone is welcome and we're looking forward to seeing you.
Organiser of Windy Millers Networking & Social Night Out - Boston (G &) T Party!
Team Humber Marine Alliance is a powerhouse of businesses working in the marine and offshore sectors.
Its member companies have full supply chain capabilities including in commercial shipping, marine engineering, support vessels, specialist health & safety and ports & logistics.
The organisation works in support of this vast array of skills and expertise, promoting it regionally, nationally and globally and generating major opportunities and business for members.
With unsurpassed knowledge of capabilities in the region, Team Humber Marine Alliance has become a driving force in the Humber's growth as an offshore wind player. Its influence extends to central government and world-leading OEMs, which it attracts to the area on a regular basis.
Team Humber Marine Alliance provides expert advice, brings companies together to collaborate on joint ventures and supply chain opportunities, lobbies the government and represents members at key UK and European conference and exhibitions. It also hosts and organises numerous events throughout the year, including the rapidly growing Offshore Wind Connections conference.