Our long awaited Windy Millers Networking & Social Night Out will finally be taking place (fingers crossed!) on Thursday, 24 June 2021.
About this event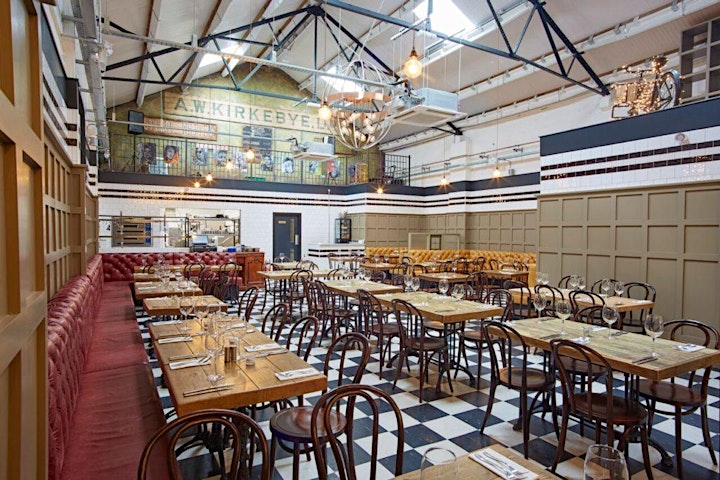 We aim to meet up at Jack Johnson's Bar on Humber Street, Hull at 18.30 before going to Butler Whites restaurant, Humber Street for 19.30. The two-course supper will be served at 20.00.
Of course, if you'd like to meet-up earlier, there's a number of great bars on Humber Street.
This is a self paying evening and to help us all, we have set up this eventbrite page, so your supper will be paid in advance of the night. This invitation is open to everyone interested in offshore wind and their guests.
We hope you will be able to join us for a long-awaited night out!
Organiser of Windy Millers Social and Networking Night Out
Team Humber Marine Alliance is a powerhouse of businesses working in the marine and offshore sectors.
Its member companies have full supply chain capabilities including in commercial shipping, marine engineering, support vessels, specialist health & safety and ports & logistics.
The organisation works in support of this vast array of skills and expertise, promoting it regionally, nationally and globally and generating major opportunities and business for members.
With unsurpassed knowledge of capabilities in the region, Team Humber Marine Alliance has become a driving force in the Humber's growth as an offshore wind player. Its influence extends to central government and world-leading OEMs, which it attracts to the area on a regular basis.
Team Humber Marine Alliance provides expert advice, brings companies together to collaborate on joint ventures and supply chain opportunities, lobbies the government and represents members at key UK and European conference and exhibitions. It also hosts and organises numerous events throughout the year, including the rapidly growing Offshore Wind Connections conference.