About this Event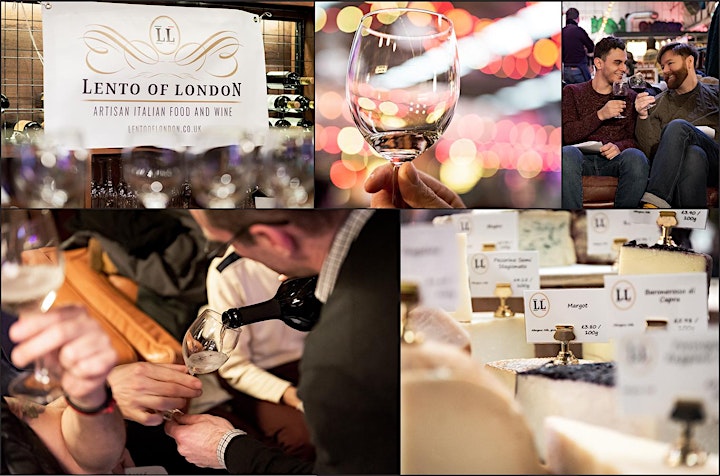 Join us at Hawker House - Street Feast for a memorable afternoon learning the basics of wine tasting and the art of pairing wine with food.
Luca will talk you through our range of artisan Italian wine providing tips on how to taste wine and what to look for when pairing wine with food whilst you drink the samples and get creative to find your favourite wine/cheese pairing.
There will be six wines on tasting from across Italy as well as six cheeses to enjoy.
We're not wine snobs at Lento of London so expect a relaxed, approachable session.