Answering the BIG QUESTION…. HOW TO IMPLEMENT MINDFULNESS INTO THE WORKPLACE?
About this event
Try this taster day and find out if mindfulness is for you and how you can employ it in your business.
Prepare to have some common mindfulness myths busted, and learn how to use simple but effective mindfulness strategies in business.
With wine.
Outline of sessions....
HOW TO BE BOLD BRAVE AND BRILLIANT:
Find out how military pilots use mindfulness under fire, why mindfulness is actually the choice of the brave and how you can implement military grade mindfulness in your workplace to increase performance under pressure, resilience and risk appetite.
HOW TO PLAY HARD, NOT WORK HARD:
Yes.... drinking wine really is a form of mindfulness!! Discover the science of mindfulness, the importance of play and how you can apply mindfulness to every day activities that you love (including wine drinking - hoorah)
The wine tasting will be led by Olly Smith.
HOW TO DO MORE WITH MUCH MUCH LESS:
Learn how to do more with less, how to eliminate time-burglarising and performance decreasing habits like multi-tasking and how mindfulness can actually give you an extra 2 hours each day.
What's included?
Tasting of full range of Oaken Grove wines led by Olly Smith
Lunch (charcuterie board of local meats and cheeses - vegan and vegetarian options are available on request)
3 Mindfulness taster sessions plus Q&A led by RAF pilot and mindfulness coach Sarah Furness
Access to discounted accommodation at Venue Henley
Preferential client rates with Well Be It follow services.
What do I get out of it?
A clear sense of what mindfulness can do for you - this is the place to ask your questions and get no BS answers.
Practical mindfulness strategies you can use in your business every day.
A great day out for you (and the team) to learn about mindfulness whilst having fun drinking wine in the sun (hopefully).
Who is this for?
Those who are:
Secretly curious about mindfulness but don't want the fluffy boring version.
Want to see how mindfulness could increase profit, performance and resilience.
Looking for a way to champion wellness in your team without losing decisiveness or tenacity.
Someone who enjoys drinking wine and having fun.
What if I want to make an evening of it?
Guests are welcome to stay on after the event, enjoy wine on the terrace and order in pizzas from our on-site pizza chef.
Discounted accommodation is available at the nearby Henley Business School. Discount code will be supplied on booking.
What if I want become a Jedi master like Sarah?
When you walk (or wobble) away from this event you'll know if mindfulness is for you and have some clear ideas on how to get started right away. Mindfulness is a lot more accessible than is often portrayed...BUT like any new skill it will take time to learn and become proficient at. So, if you decide you're serious about implementing mindfulness into your workplace or becoming a guru there are a range of discounted follow on training options available. Sarah will be happy to talk to you about this on the day or you can email her at sarah@wellbeitcoach.com
Seriously though what's wine got to do with mindfulness?
Well you COULD get all this training online or in a conference room, but seriously, do you really want to? Our passion is to make mindfulness accessible and fun for everyone. And it just so happens that wine is an excellent vehicle for demonstrating how the mind works AND how we can train it to work in our favour. If you want to know more visit www.wellbeitcoach.com/winefulness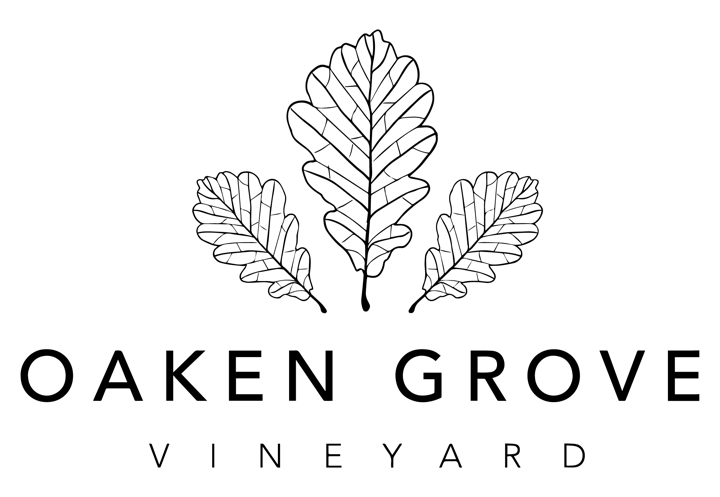 Facilitated by SARAH FURNESS ex combat helicopter pilot and Mindfulness Jedi Master.
Sarah spent 20 years flying helicopters for the Royal Air Force. She is now an executive mindfulness coach and helps high functioning leaders to train their minds to achieve total brilliance.
She understands that sometimes it's difficult to know where to go for support when tackling difficult situations or making life-changing decisions, particularly when your job relies on you "having all the answers." So, she set up Well Be It SPECIFICALLY to help high functioning leaders get the support they need without losing face or feeling like they are "broken" (because they're not.)
A little bit about how she works - she uses what she calls "military grade mindfulness" to help individuals use their impressive (but often mischievous) brains as "force for good". Her approach is robust, good-humoured and straight to the point. As a result her methods are sought out and applauded by fast critical thinkers.
"A no-nonsense approach coupled with techniques I took away with me that I could revert to at my own pace. Fastion your seatbelts, working with Sarah puts you in the driving seat!"
Nicola Robinson, MD at Nicola Robinson Recruitment and Consulting.
"MIND CHANGING....I"ve stopped multi-tasking and am unitasking. I'm setting boundaries for working hours and deadlines for others. Thank you Sarah. You make a difference.
Maria Azcona, Health and Safety consultant and Risk Reports
"I can't think of a single person who wouldn't benefit from this kind of mindfulness training.
Richard East, Founder and Chairman at RE Recruitment and Safe Hands Recruitment.
Olly Smith is a multi award-winning broadcaster & wine expert, TV personality, author and columnist. He is best known for his finely tuned taste buds, boundless knowledge and infectious enthusiasm and it will be Olly who lead you through a wine tasting like no other.
He is the weekly wine columnist for The Mail on Sunday's You magazine, author of five books, regular drinks expert on BBC1's Saturday Kitchen and host of his own drinks podcast 'A Glass With' featuring an array of celebrity guests including Kylie Minogue, P!NK, Sting, Sam Neill and Dawn French.