Description
The Wines from Spain Annual Tasting is an unmissable experience for any London wine enthusiast. And for this very special tasting set against the magnicent backdrop of the iconic Sky Garden, SquareMeal is the exclusive event partner. It's a rare opportunity to find out why the wine world rates Spain so highly, as well as taste the wealth of wine styles and grape varieties the country is famed for.
Alongside the Spanish wines, food from Spain will make an appearance with Spanish-influenced bowl food alongside other specialities like jamón ibérico and cheese.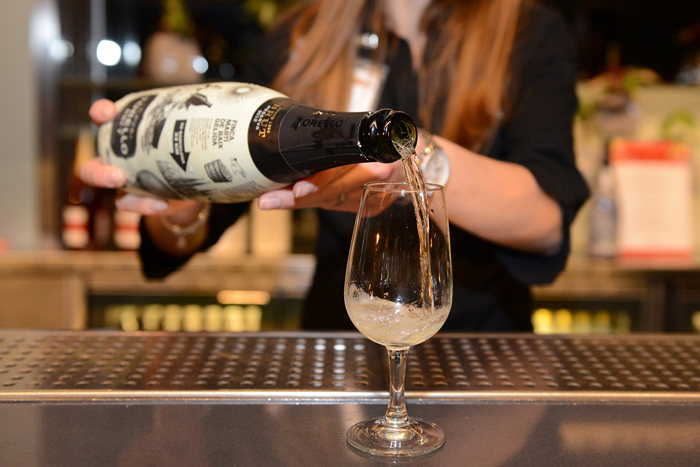 What's more, it's in one of London's iconic modern buildings – 20 Fenchurch Street, otherwise known as the Walkie-Talkie – adding further glamour to the evening.
Special Features
Over 300 wines to try

Cava bar showcasing different styles and brands of Spanish cava

Sherry cocktail bar showcasing a couple of serves presented by a leading mixologist

Jamón carving

Other speciality Spanish foods to sample and learn about

Spanish-influenced bowl food (by leading caterers Rhubarb)

Some of the best views in London, at a venue that only allows limited events during the year

Spanish guitar music to help put you in the mood
So, come and try some of the many red wine regions of Spain, from the well-known Rioja, Ribera del Duero and Priorat to the more avant-garde such as Bierzo, Toro and Campo de Borja. If white wine floats your boat, you'll be in the right place, too. Galicia is home to vibrant, food-friendly Albariños, Rueda produces zesty Verdejos and Sauvignon Blancs, while Catalunya is the home of Cava, the excellent sparkling wine that never breaks the bank. Not to be missed will be a range of sherry from Jerez, arguably the best value-for-money yet most underrated wine in the world.
LATEST NEWS
Various restaurateurs will be showcasing some classic Spanish specialities. Ibérico ham from top quality producer 5J will be carved by the team from José Pizarro. Tapas Brindisa will champion Spanish olives and bacalao and serve their signature tapas: Gordial olives with orange, and marinated in olive oil & Brandada de Bacalao. And a chef team at Hispania will present a selection of fine Spanish cheeses.
Tio Pepe's Sherry Cocktail 'The Fino Colada' will be presented by Kuba Korzynski from Sack Bar in EC2. Learn how to make it at home –all you need is Tio Pepe, Scotch whisky, coconut syrup and pineapple juice.
For an advanced look at the wines that will be offered on the night, check out the products tab in the catalogue below: