Description
Let me show you how to make the most from your table-top display whether it's at a Wedding Fair, Craft Event or a Market stall. Or maybe you're attending a Business or Networking Event or Exhibition and a table doesn't even come into the equation...
Wherever you are, you need to look your best, create a clear message and stand out from the crowd.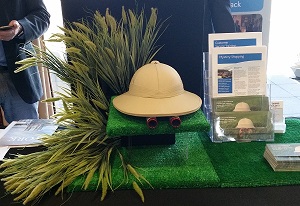 Shopper Anonymous
Where do you start? Let me help you!
Come along to Burn Hall Hotel (on the outskirts of York) where I'll spend three hours showing you the basic points and principles of display broken down into easy steps. Starting with a PowerPoint presentation yet accompanied by demonstrations you should be inspired with all the possibilites I'll show you.
You'll be amazed how just a few simple changes could make all the difference to your business!
Limited to ten places per session I will make our time together as relevant to your businesses as possible, so please bring your banner stands, flyers & business cards along with you so I can help as much as possible.
www.madeyoulookmadeyoustare.co.uk
"For anyone who uses any type of display to promote their business, I would suggest that you speak to Helen. I regularly have a stand at exhibitions and seminars etc. Prior to Helen's input it tended to be a banner stand and a load of leaflets. Pretty rubbish really. Helen helped transform my display with brilliant ideas and gave me inspiration for my own. A morning spent learning the tricks of the trade and getting the insight of a professional is time and money well spent. Thanks Helen"
John Bramwell
Penlife Associates, Chartered Financial Planners