Description
"Our demand for meat, dairy and refined carbohydrates - our demand for these things, not our need, our want - drives us to consume way more calories than are good for us." – Mark Bittman, cookbook writer and NYT food writer


As a country, how do we decide what's for dinner? There was once a time when Americans would have scorned lobster or raw fish, but both are now delicacies. How did these and other foods such as quinoa, kale, and coconut water go from niche products to commonplace? Will new food innovations such as crickets, soylent, and faux meat be able to integrate into the food system? And will any of these innovations help in addressing the food challenges of a world of 9 billion people?

This interactive workshop will focus on examining the incorporation of new foods into the food system – how it has worked in the past and how these lessons play out today.

Join Forum for the Future, a global sustainability organization, in an expert-led discussion on what shapes food demand and how our food preferences have changed. We will then look to the future and brainstorm around what a dinner plate might look like in 20 years.
---
Food Sponsors:
| EXO | Brooklyn Mate | Better Beast | Hampton Creek |
---
Guest Speakers: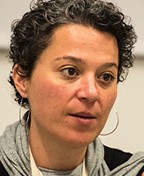 Megan Larmer, Director of Strategy and Community Engagement, Slow Food USA
Megan joined Slow Food USA in 2013 as Manager of Biodiversity Programs, before moving into her current position. Previously, she managed the Logan Square Farmers Market, one of the largest and most respected markets in the Midwest. Megan holds an MA in Food Anthropology from the School of Oriental and African Studies, University of London. She continues her research in association with the SOAS Food Studies Center and the Food and Heritage Research Network. She is a founding board member of the Chicago Rarities Orchard Project and an experienced theater artist, having obtained her BA in Theater from UCLA. During a decade spent as a restaurant professional, she roasted coffee on the side of a volcano, baked pies, poured wine older than her parents, planted radishes on rooftops, and much more. It was somewhere between the blueberry patch and the circus field at Bread and Puppet Theatre's farm in Vermont that she realized her passion for beautiful and simple food, storytelling, and community building would guide her life's work.
Allison Stewart, Strategic Partnerships, Food-X
Allison is responsible for developing an ecosystem of community partners, organizations, investors, and individuals to fuel the success of FOOD-X portfolio companies. With 10 years of experience studying and working in sustainable agriculture and food systems, her experiences include creating a social enterprise plan for the Akshaya Patra Foundation, managing the Greene Hill retail food co-operative, student organizing, volunteering on farms around the globe, and urban beekeeping. Allison holds a MA in Food Systems from NYU and a BA from Macalester College.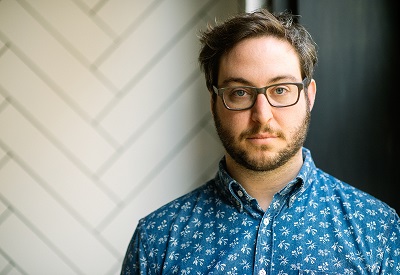 Noah Bernamoff, Founder, Creative Director, Managing Partner, Mile End Delicatessen
Noah Bernamoff is the Managing Partner of Mile End Delicatessen with two locations in Brooklyn and Manhattan, Black Seed Bagels with three locations in Manhattan and Grand Army Bar in Boerum Hill. Noah and his wife Rae are also the authors of The Mile End Cookbook, published by Clarkson Potter in 2012. He has been nominated for Rising Star of the Year by the James Beard Foundation, he's a Zagat "30 Under 30" in 2011 and was selected as Rising Star Restaurateur by StarChefs in 2013. Noah is also a contributor to Dean and Deluca's Prince Street podcast produced by Panoply and has spoken on panels ranging from the disappearance of Jewish cuisine to the reinvention of lower Manhattan. Noah and his wife Rae live and love to cook in Brooklyn and Woodstock, NY.