Winning Without Losing: Strategic guide for success and work-life balance!

Thursday, 25 July 2013 from 19:00 to 21:00 (Singapore Standard Time Singapore Time)
Event Details
Strategic guide for better business success and work-life balance!

HUB Singapore and Profile Books Ltd invite you to a special seminar, drinks reception and networking event to celebrate the release of the English edition of the international bestselling, 
WINNING WITHOUT LOSING:
66 strategies for succeeding in business
while living a happy and balanced life.
Presentation by Martin 19:00 to 20:00 followed by drinks until 21:00
#WWL_SG
About the event:
Your start-up or your life? Most entrepreneurs assume that if they want to have a successful business they have to pay the price in their personal life.
But what if there was another way? What if there is a way to win in your business life, without having to lose anything in your personal life?
That question sent two passionate entrepreneurs, Martin Bjergegaard and Jordan Milne, on a search around the globe for a new set of roles models; those who have found a way to end this age old compromise in their own lives. This book is the distilled essence of what Martin and Jordan learned from talking to these extrememly successful, yet balanced, entrepreneurs and business leaders, as well as Martin's own experiences as co-founder of the prosperous "company factory" Rainmaking.
During Martin's seminar, he will discuss strategies you can use to improve your efficiency exponentially, thereby releasing enough time and energy to enjoy all the great things that life has to offer – this is your route to winning on every level. (http://amzn.to/13hcyIp)
About the authors:
Martin Bjergegaard has been an entrepreneur for most of his life. Starting his first business when we was 18 years old, Martin has always felt something was wrong with the traditional paradigm claiming that being a successful entrepreneur requires you to sacrifice most other aspects of life. When he was just a teenager he got a bit sad every time he read another autobiography about a famous entrepreneur who proudly revealed that in his life family and friends had been restricted to Sundays and Christmas holidays. He promised himself someday to write a book with a different set of role models. Well, here it is.
Despite being an entrepreneur at heart, Martin took some time out to go to school and work for the big guys. After obtaining a Masters in Strategy and Management, and a 15-month long (too long!) stint as a management consultant at McKinsey & Co., Martin co-founded the successful "start up factory" Rainmaking together with 3 of his best friends in 2006. 
Martin insists that each day should be a fantastic one, and loves to travel the world with his wife, daughter and friends 8 weeks a year – recharging his batteries, playing sports and having fun. Back home he rarely works more than 45 hours per week. However, somehow, at the age of 35 he and his Rainmaking co-founders have managed to achieve two multi-million dollar exits, have built a portfolio of 8 successful start ups with a total of 50 million dollars in annual revenues, 100 employees, and offices in London, Copenhagen and Berlin. In 2009 Rainmaking was responsible for creating Europe's leading accelerator program, Startupbootcamp, which today runs programms to help young entrepreneurs boost their ventures in 6 major cities:  Copenhagen, Amsterdam, Dublin, London, Berlin and Hafia. Since 2010, Rainmaking has invested in more than 50 start-ups through Startupbootcamp.
Check out Martin Bjergegaards personal website here or follow him on twitter
Jordan Milne is passionate about the pursuit of building wildly successful businesses while living a happy and balanced life. While searching for jobs in the want ads, he was surprised he couldn't find one that promised riches, happiness, health, fun, love, travel, the ability to help others, unlimited time for family and friends and the freedom to make his own schedule. He also discovered that many entrepreneurs who had achieved some elements of these ideals had to give up some of the others in the process.
Jordan is co-author of Winning Without Losing, Entrepreneur in Residence at Rainmaking, co-founder of Zatista, Head of Global Sales at Westward Leaning, co-founder of ecamb and an advisor to Emot.io. Jordan also spear-headed and runs an initiative to make it easier for entrepreneurs to find co-founders, a community that has over 7000 members. Jordan also spent some time working for a Venture Capital backed media start-up in London. 
Jordan studied Entrepreneurship at The University of Cambridge and holds an undergraduate degree complemented by coursework in Advanced Negotiations through the University of Notre Dame and General Management at Stanford University.
Born and raised in Canada Jordan has also lived in France, the UK, the US, Denmark and Australia. Jordan is a member of The Sandbox Network; the foremost global community of extraordinary young achievers below 30 and has been a guest speaker at The University of Oxford.
Do you have questions about Winning Without Losing: Strategic guide for success and work-life balance!?
Contact HUB Singapore
When & Where

The HUB Singapore
113 Somerset Road
Singapore, 238165
Singapore

Thursday, 25 July 2013 from 19:00 to 21:00 (Singapore Standard Time Singapore Time)
Add to my calendar
Organiser

The HUB Singapore is a home for purpose-driven people who use entrepreneurial ideas to create sustainable impact.
More than just a coworking space, we are a trusted community, stimulating events platform, and a base from which to launch your business and scale your impact. Whether you're a social enterprise, commercial startup, non-profit, corporate, or just an individual who wants make a difference, we welcome anyone with a positive social or environmental mission.
Part of a global network of nearly 6000 innovators in 40 HUBs, we accelerate cross-sector innovations to solve the most pressing issues of our time.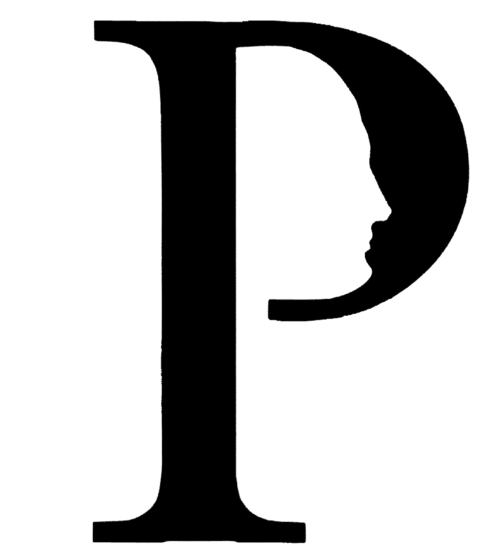 Profile Books Ltd is a leading independent book publisher based in London.