Description
Central government has made a commitment to spend £1 in every £3 with small businesses by 2020. That equates to around £15 billion worth of contracts each year.
John Fernau has spent 17 years in public procurement, previously as Commercial Director of the Home Office and before that, as head of procurement of the Olympic Delivery Authority.
​John became frustrated by the advantages that incumbent government suppliers have over new entrants. He founded Fernau Solutions to help redress this imbalance and he focusses on helping companies to bid effectively. He has a 100% hit rate so far and you'll go away from this course much better equipped to decide if the public sector is an opportunity for you.
Course overview
This round table discussion will cover:
Identifying contract opportunities

Getting on frameworks

Deciding what scale of public sector organisation is right for you

Meeting buyers

Completing bids

Responding to sustainability questions in tenders

Securing feedback
Programme
10.00 - 12.00 - Discussion with opportunities to ask questions
12.00 - 13.00 - Networking lunch
---
If you are not already a member then please sign up to the Green Growth Platform
on our website
prior to booking your ticket for this event, or prior to the event itself. If you have not signed up before the event, you will have the opportunity to do so on the day, where you will then gain access. This may cause delays on the day however, so please do sign up beforehand.
This event is part of the Green Growth Platform events programme, helping to grow the green economy across Sussex. The
Green Growth Platform
is a green business network that offers its members a unique package of business support, innovation, grants, skills, training and events delivered by a team of industry experts, business advisors and leading academics. The platform is free to join - the aim is to work closely with SMEs to support them in reducing their environmental impact, whilst
creating opportunities for them to supply the emerging green economy and
grow their business to the next level.
Please be advised that photography and filming will be carried out at the event for use on the GGP and Muon Events website, marketing materials, and other publications. By entering this event, you consent to the GGP and Muon Events photographing, filming, and using your image and likeness.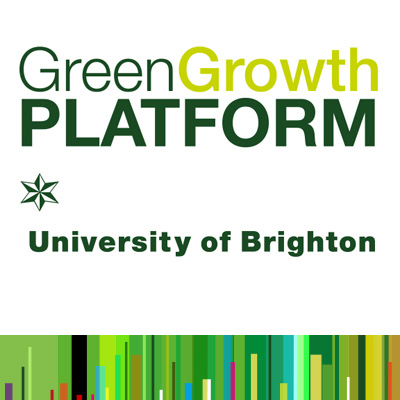 Organiser of Winning Work with the Public Sector
We are Legacy, a sustainable events agency. We provide event management services for businesses, whilst considering their environmental impact and carbon footprint.
By carefully considering the impact of the venues that we choose, the materials that we use, the food that we serve and how we clean up after ourselves, we can create events that will engage and inspire your guests.
Legacy - Make Everlasting Impressions
hello@legacy-events.com |  www.legacy-events.com