Description
Climate has been in the news a lot recently, especially as COP25 just finished and COP26 is hosted in Glasgow in Nov 2020, while extreme weather events dominate the headlines more and more frequently. There is a global climate emergency. The science is clear. The evidence is irrefutable. The Intergovernmental Panel on Climate Change issued a stark warning that the world must act now. By 2030 it will be too late to limit warming to 1.5 degrees. Scotland has committed to net-zero greenhouse gas emissions by 2045 and 75% reduction in emission compared to 1900 by 2030.
It's not too late for us to turn things around, but to do so requires transformative change. What does that change look like? What are the actions we can take as individuals and in our organisations of all sizes and sectors to play our part to become a net-zero society? How do we increase our capacity to adapt to climate change and what are the risks if we don't adapt? How can we encourage positive thinking, innovation and collective ownership for prioritising sustainability and adopting net-zero behaviours? What are the thought processes we can use to recognise there is no single solution and navigate the complexity? Sustainability is a paradox and how do we find the balance between push and pull and short term and long term outcomes that will inspire and maintain people's motivation to change?
Join us for another insightful event, take part in the discussion and get inspired.
The format for the evening is a panel discussion followed by group discussions where you can explore ways you could do things in your own organisation, or inspire some changes based on the ideas in the panel discussion and from each other.
Expect a similar atmosphere to other events, with great energy and interesting and lively conversatons with a wide cross section of women from different sectors who have similar passions about sustainability. Expect more of the same approach where we dig deep into ideas and topics that matter to us and get you connecting and working together. This will be a highly engaging session that you simply can't afford to miss!
Panelists
Morag Watson, Director of Natural Change and Director of Policy at Scottish Renewables.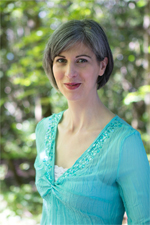 Morag is a specialist in behaviour and systems change with over twenty years' experience in sustainability, climate change and education. She works a Director of Policy for Scottish Renewables and is a Director and Facilitator of Natural Change wilderness retreats for changemakers. She advises the Scottish and UK Governments on sustainable development, climate change and energy, and previously worked as a learning for sustainability adviser to UNESCO.
Lynette Purves, Legal Counsel at ERG (on secondment from Burges Salmon) and Chair of the Board of the 2050 Climate Group.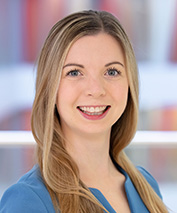 Lynette is the Chair of Scotland's youth climate leadership charity, the 2050 Climate Group, which works to equip Scotland's young people with climate change knowledge and leadership skills for leading the way to a sustainable, low carbon society. Lynette graduated as a Young Leader from the group's first Young Leaders Development Programme in 2015-16. She then joined the charity's Board of Trustees from 2016-18, volunteered with their Operations Team from 2018-19, and re-joined the Board of Trustees as Chair in June 2019. In her day job, Lynette is a senior lawyer at law firm Burges Salmon, and is currently on secondment to European renewable energy company, ERG, as their UK General Counsel.
Naomi Walker, Head of Property Design, Lloyds Banking Group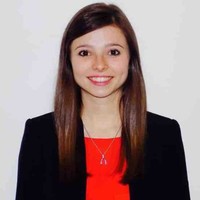 Naomi leads the team responsible for Lloyds Banking Group's operational carbon emissions, alongside energy consumption, waste and travel. She is responsible for creating sustainable, colleague focussed and cost effective workspaces across the estate of Lloyds Banking Group.
.
Who's it for?
Women from all sectors who care about sustainability, who want to bring it into their working and personal lives.
You're working for sustainability in any/all sectors and at all levels.
You're responsible for sustainability within your organisation.
You're looking to raise awareness and behaviour change around sustainability in your organisation, even if you have no formal authority to do so.
You've been working in sustainability for a while but are looking for a change
You're new to sustainability and want to get prepared for the road ahead.
You're established in your career and wondering how you can progress or change what you do.
You've had a varied career and have wisdom to share.


What will you get from attending?
You'll come away with inspiration, energy, new insights about your own situation as well as strategies and tactics for designing your own change.
You will have the opportunity to meet and network with other like-minded women working in sustainability.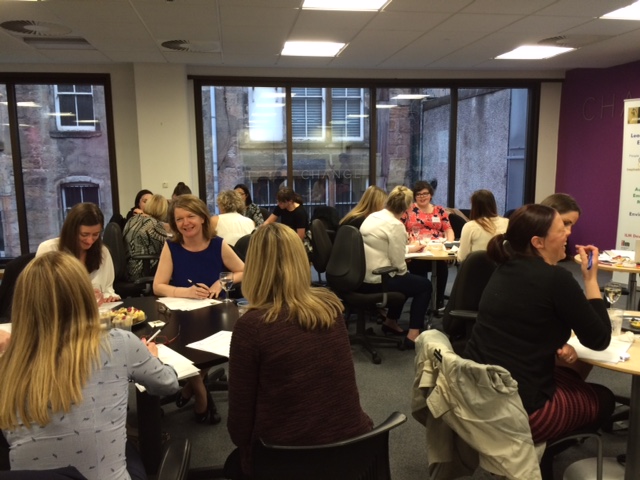 What our 'Women in Sustainability' say about our Network Hub Events:
Feedback from Edinburgh Launch:
"I had an amazing evening, I feel proud to be part of such an amazing community and it is refreshing to see that I am not the only one fighting to become a better person and make this world better."
"It was a great opportunity to be alongside other women and having interesting and lively conversation about sustainability."
"So excited to be part of this group and really looking forward to developing connected relationships with other amazing women in my industry, finding opportunities to support each other and to pool our skills to solve real problems! :)"
"Thank you for providing a platform like this to women working in a field that is quite often not a priority at workplaces"
"I liked the presence of women from a wide range of different industries and sectors also the interactive nature of it."
"I loved the people at the event, everyone had such a similar passion. The speakers were very interesting and motivational. I Learnt a lot and met a great community of women."

"I liked the energy and the people!"
Other feedback:
"The WINS Network gives me a feeling of empowerment and support. How fantastic to be surrounded by so many powerful, sustainable women" Rosie Williams
"The WINS Network gives me a great opportunity to connect with like-minded women and learn great stuff!" Nicola Ainger
"The WINS Network Hub events gives me such insightful and useful tips from other professionals. Also its great to hear and share experiences and be reminded that we are all facing the same challenges!" Julie
"There is a really positive feeling - the atmosphere is so energising" Karen Press
"It was great to have a space to listen to women talk about being passionate and driven. It has inspired me to tap into those passions" Mathilde Braddock
All queries contact the Edinburgh WINS Hub organiser
Dr Sue Mitchell email: wins@aeona.co.uk