WINS Edinburgh: Inspiring everyone to think and act "Sustainability"
Description
Join us for another insightful event, take part in the discussion and get inspired.
What an inspiring launch event for WINS Edinburgh in September - everyone rated it Excellent or Very good and that they would recommend it to colleagues and friends.

For our second event, we're talking about inspiring people and organisations of all kinds to shift their perspective to see the value in sustainability and explore how we can change "the way we do things round here" to ways that are more positive for the environment, social impacts and wellbeing. How can you inspire organisations to adopt a mindset for creating prosperity that is good for people and the planet as well as finances, rather than a focus on profits?
The format for the evening is a panel discussion followed by group discussions where you can explore ways you could do things in your own organisation, or inspire some changes based on the ideas in the panel discussion and from each other.
Expect a similar atmosphere to our launch event, with great energy and interesting and lively conversatons with a wide cross section of women from different sectors who have similar passions about sustainability. Expect more of the same approach where we dig deep into ideas and topics that matter to us and get you connecting and working together. This will be a highly engaging session that you simply can't afford to miss!
Panellists : Elaine Brown, Teja Hudson, Sara Roberts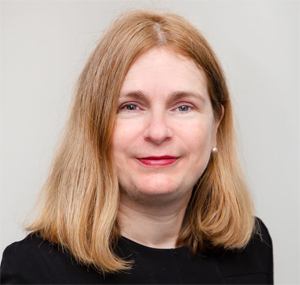 Elaine Brown, Chief Operating Officer.
Elaine is the Chief Operating Officer at Bright Green Business, a not for profit company that is Scotland's number one provider of Environmental Internship. She works with businesses across Scotland providing environmental consultancy that businesses grow and improve their environmental practices.
Prior to Bright Green Business she was a project manager for vocational programmes with a number of Local authorities.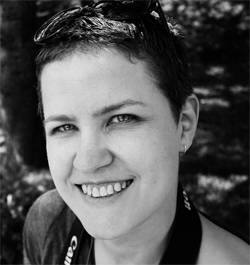 Teja Hudson, Founder.

Teja Hudson is a zero waste consultant and founder of Love Zero, a social enterprise aimed at increasing sustainability and preventing waste in the workplace. With a varied background in project management, business analysis, filmmaking, workshop facilitation and teaching creativity & collaboration, she specialises in a multi-disciplinary approach to understanding sustainability and empowering business leaders to Love Zero Waste.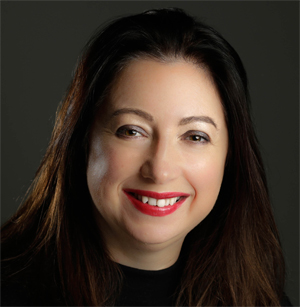 Sara Roberts, Founder.

Healthy Nibbles is committed to enhancing health through nutritional wellbeing within business and community. Sara is passionate about transforming food purchase and consumption decisions. "We are building a business with strong foundations, robust principles and have a team of skilled people who have similar goals and ambitions, we are building for the future. Socially, environmentally and morally ethical, committed to supporting artisan suppliers, the local community and other sustainable entities, we make conscious choices to create and build an ambitious, yet ethical business."

Who's it for?
Women working in sustainability at all levels and sectors.
You've been working in sustainability for a while but are looking for a change

You're new to sustainability and want to get prepared for the road ahead.

You're established in your career and wondering how you can progress or change what you do.

You've had a varied career and have wisdom to share.
What will you get from attending?
You'll come away with inspiration, energy, new insights about your own situation as well as strategies and tactics for designing your own change.
You will have the opportunity to meet and network with other like-minded women working in sustainability.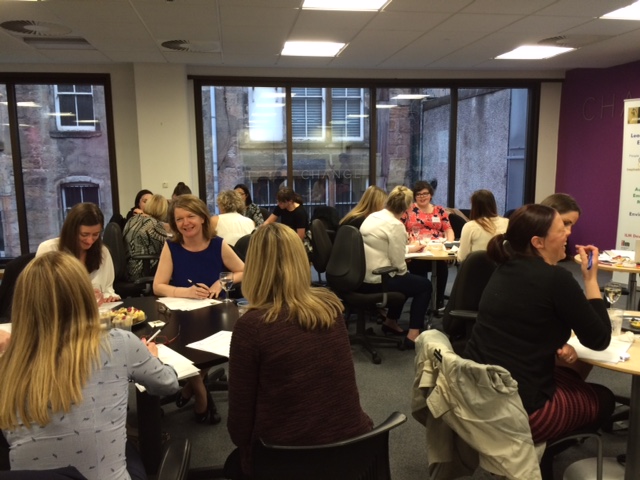 What our 'Women in Sustainability' say about our Network Hub Events:
Feedback from Edinburgh Launch:
"I had an amazing evening, I feel proud to be part of such an amazing community and it is refreshing to see that I am not the only one fighting to become a better person and make this world better."
"It was a great opportunity to be alongside other women and having interesting and lively conversation about sustainability."
"So excited to be part of this group and really looking forward to developing connected relationships with other amazing women in my industry, finding opportunities to support each other and to pool our skills to solve real problems! :)"
"Thank you for providing a platform like this to women working in a field that is quite often not a priority at workplaces"
"I liked the presence of women from a wide range of different industries and sectors also the interactive nature of it."
"I loved the people at the event, everyone had such a similar passion. The speakers were very interesting and motivational. I Learnt a lot and met a great community of women."

"I liked the energy and the people!"
Other feedback:
"The WINS Network gives me a feeling of empowerment and support. How fantastic to be surrounded by so many powerful, sustainable women" Rosie Williams
"The WINS Network gives me a great opportunity to connect with like-minded women and learn great stuff!" Nicola Ainger
"The WINS Network Hub events gives me such insightful and useful tips from other professionals. Also its great to hear and share experiences and be reminded that we are all facing the same challenges!" Julie
"There is a really positive feeling - the atmosphere is so energising" Karen Press
"It was great to have a space to listen to women talk about being passionate and driven. It has inspired me to tap into those passions" Mathilde Braddock
All queries contact the Edinburgh WINS Hub organiser
Dr Sue Mitchell email: wins@aeona.co.uk
HOSTED BY the Chartered Banker Institute


The Chartered Banker Institute is the largest professional body for bankers in the UK, with more than 30,000 members. Their impact and influence continues to grow, with members and students in 87 countries worldwide. Their work as a professional body complements and supports the work of regulators and others in the UK and internationally to develop a sustainable banking industry based on strong and universal principles of stewardship, prudence and professionalism. Together, the Chartered Banker Institute and their members are proud of the professionalism they bring to banking around the world, and of the contribution they are making individually and collectively, to a sustainable banking profession.