The festive season is fast approaching, and the famous Winter Arkade is set to return on Sunday 13th December.
About this Event
Visitors to this wintry shopping wonderland can expect an abundance of independent stall holders, warming mulls, activities for the whole family, themed craft workshops, and of course music and entertainment throughout the whole day.
Craft Workshop timetable:
12.00-12.45- Festive Cut out Collage workshop
1.00-1.45 - Festive Cut out Collage workshop
https://www.eventbrite.co.uk/e/cut-out-collage-winter-arkade-tickets-126415214309
2.30-5.00 - Natural Wreath Making
https://www.eventbrite.co.uk/e/natural-wreath-making-winter-arkade-tickets-126412588455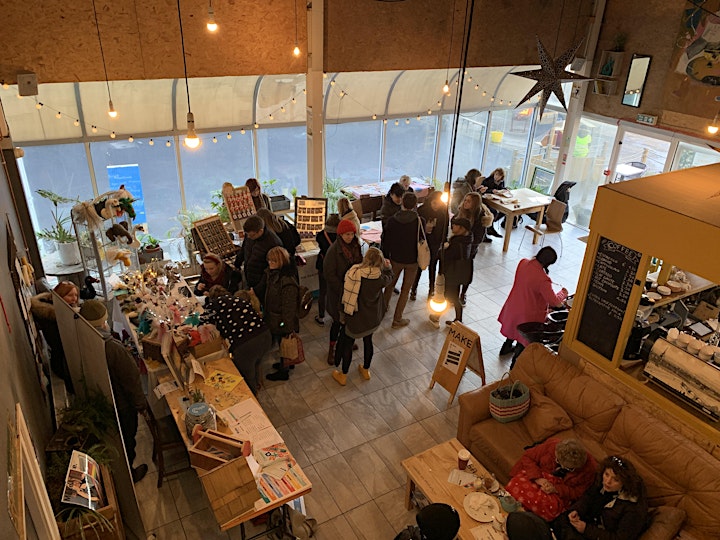 **All images are taken from last years Winter Arkade before social distancing measures where in place, the lay out will be slightly different this year**
Make North Docks and Invisible Wind Factory are collaborating once more to bring you Liverpool's most alternative and unique festive shopping experience for the third year running.
Complete your festive shopping lists and support the independent scene of crafters, local brewers, doers, makers and bakers all congregating under our two roofs, for a seasonal indoor market-party. This year it's more important than ever to support our local independents, and what better way to do it!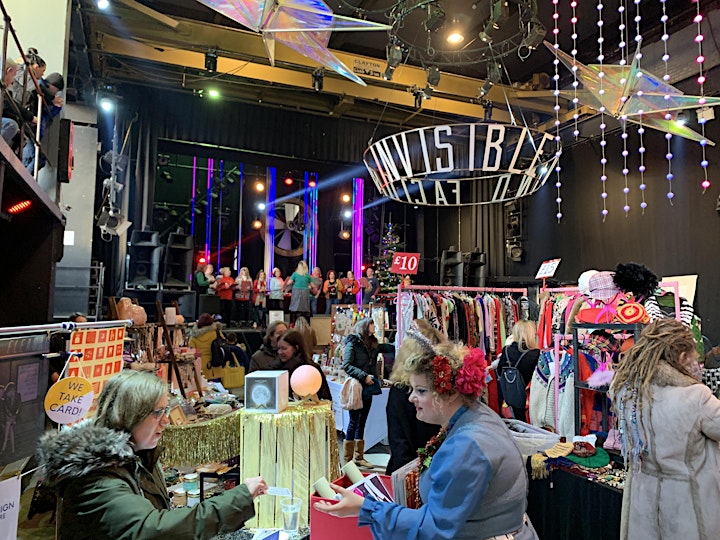 The Winter Arkade will provide a trading zone for all manner of local doing-it-themselves sellers, craftspeople and vendors.
Watch this space as we add table-top independents to the event page over the coming months.
Follow this link if you would like to apply for a market stall, application deadline 1st November.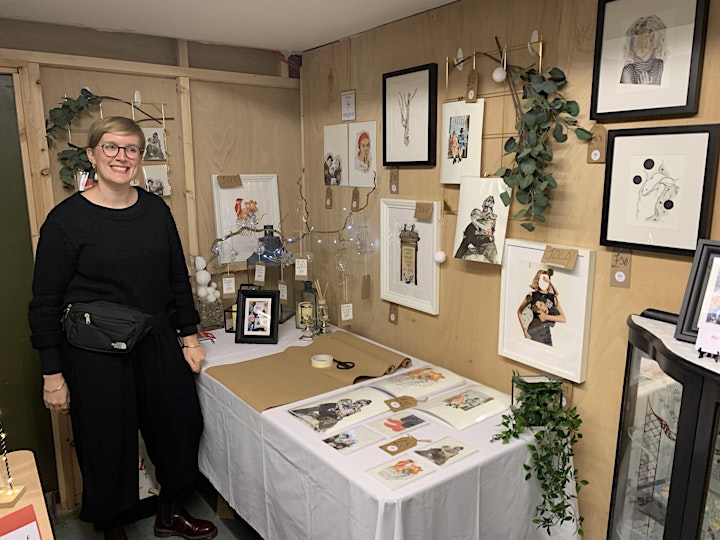 We encourage you to book a ticket so we can monitor the amount of people attending the event.
We have put lots of procedures in place to ensure The Winter Arkade is a safe event for traders, visitors and everyone involved. We are lucky enough to have large spaces so we can have safe social distancing measures in place.
What else we will be putting in place-
A one way system
Encouraging everyone wears a face covering
2m markings on floor
Space in between each stall
Sanitising stations around the venue
Limited capacity