Description
Special guests and international artists Michael Ormiston and Candida Valentino will be offering a Deep Healing Sound Bath . Michael Ormiston is the UK's most experienced Mongolian Khöömii (Overtone) Singer, a multi-instrumentalist, composer and therapeutic sound practitioner.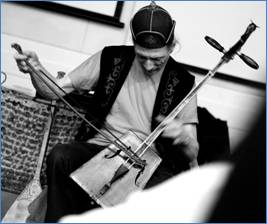 Candida specialises in Gong and tibetan bowl playing, and undertone /Khargyraa singing.She also leads Kirtan, chanting mantras and teaches Bija Mantra, which utilises seed syllables to harmonise Chakras. Michael and Candida share their healing sounds both in individual sessions as well as in concerts around the U.K and in Europe.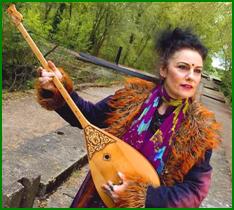 Find more info about their work on: http://www.soundtransformations.co.uk/.Enter the stillness of Winter Solstice with ceremony, journeying and time for reflection with Ali Rabjohns and Anthea Barbary.
Ali is an an experienced practitioner of Andean energy medicine, a teacher and an artist. Ali has spent time in Peru working with a range of medicine men and women, participating in Amazonian medicine plant ceremonies and in Inca ceremonies in the High Andes. More details about Ali's shamanic work can be found on www.lucidhealing.co.uk.
Anthea is the founder of Alternative Lewes www.alternativelewes.co.uk, and is passionate about promoting alternative businesses and practitioners. For the past 21 years, she has been practising acupuncture, hypnotherapy and Reiki, 16 of those years in Lewes. Anthea is also a student of Andean energy medicine.
2pm
- Arrive in order to settle, and start the ceremony at 2.30pm
2.30pm
- Open the Four Directions
- Introduction to the Solstice and it's significance
- 20 minute journey to connect deeply with an inner
stillness in a safe place, and honour the return of the
light.
3pm
- Soundbath with the intention of helping the energy to integrate with the journey into our energy field. Open new pathways into the future. Allowing the dreaming to come from a deep stillness.
4pm
- Re-emerging from the soundbath.
- Close space
4.15pm
- Social time with complimentary mince pies and hot, spiced apple juice.
There will be plenty of chairs available to sit on. Please bring a blanket to keep warm and a yoga mat to lie on if preferred. Bring a paper and pen if you want to write notes.
Tickets - £20 .
To book tickets: email ali@lucidhealing.co.uk , click on the eventbrite link, or call Ali on 07528614747.
Our Winter Solstice event sold out last year, so we recommend that you buy tickets in advance if you can!
Directions to venue:
From the A26 take the Barcombe Mills Road at Clayhill. Keep on this road for approximately 2 miles. Passing Church Lane on the left 100 yards further you will find Barcombe Village Hall on the right. If you reach Mongers Mead you will have gone too far.
From the A275 just north of Cooksbridge you will find The Rainbow public house - take the road signed to Barcombe. Follow this road (Town LIttleworth Road) for approximately 11/2 miles then take the right turn and follow the road into Barcombe Village. At the roundabout turn right onto the Barcombe Mills Road and follow this road to the outskirts of the village, passing Mongers Mead on your right, a few yards further on Barcombe Village Hall is situated on the left.