About this Event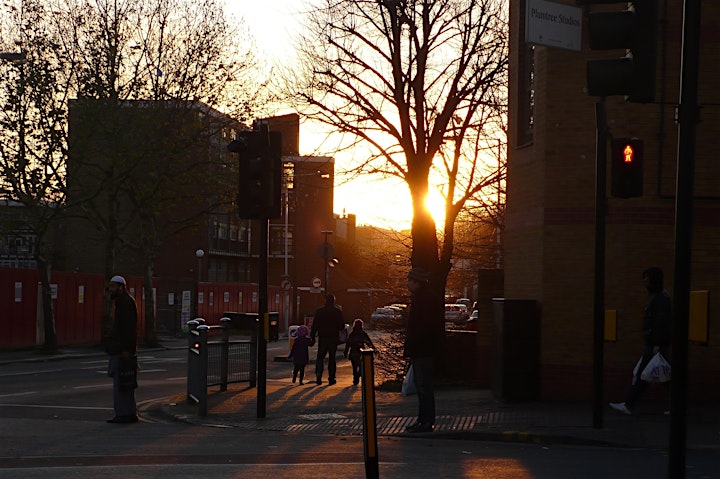 Join (for free) a walk on the day of the Winter Solstice, finishing at sunset, which I like as a ritual with pre-Christian associations reflected in today's Leyton landscape. The route follows as closely as possible the 'Walthamstow Slip', a strip of land, about 100 yards wide, which was in Walthamstow, with Leyton each side of it. The Slip ran from Wanstead, at the edge of the Eagle Pond, to Hackney, at a crossing of the River Lea which is now Lea Bridge. Its direction is towards the setting sun at the Winter Solstice. Part of the route, along Capworth Street, is beside the route of a Roman road. The end of the route is a modern re-creation of a prehistoric henge monument in the Middlesex Filter Beds nature reserve. The Princess of Wales pub is across the Lee Navigation for, to me at least, a welcome beer. If you would like to come, let us know.
Winter Solstice this year is on Sunday 22nd December. It is thought that some prehistoric henge stones align with sunset at the Winter Solstice.
The full walk starts at Eagle Pond - see the separate event entry.
This version of the event picks up the walk about halfway at Leyton Green (the bus garage on Leyton High Road) E10 6AE, from outside the Cottage cafe at 3.0 pm.
Estimated finish at the Princess of Wales pub on the Lea Bridge Road will be about 4 pm.
The route uses a footbridge over Orient Way and a railway, though it is possible to use paths on the level beside roads instead.
You can leave the walk at any point.