About this Event
This isn't your normal training course. Over two days, you will take part in a condensed Design Sprint (4 days covered in 2) with our experienced facilitators.
This is for everyone, not just designers.
You will contribute and facilitate. Why? We believe it's better to learn by doing, and to have a bit of fun at the same time!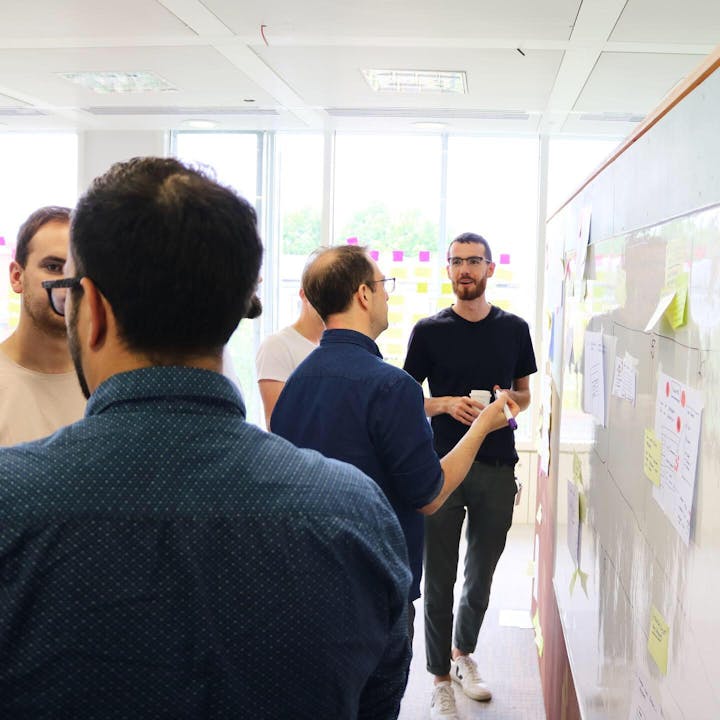 "I needed a toolkit for tackling explorative design challenges, and the confidence that I could deliver. Now I have both!" Neil
-
Key takeaways
How, when and why its useful
How to get your people on board
How to run them successfully
The purpose of every step and how-to's
What / how / when to customise
How it feels to facilitate and take part in each exercise
And all the assets we use to prepare and run it! You'll be getting teams collaborating, identifying the right challenges, making and testing ideas with the right people in the right ways in no time.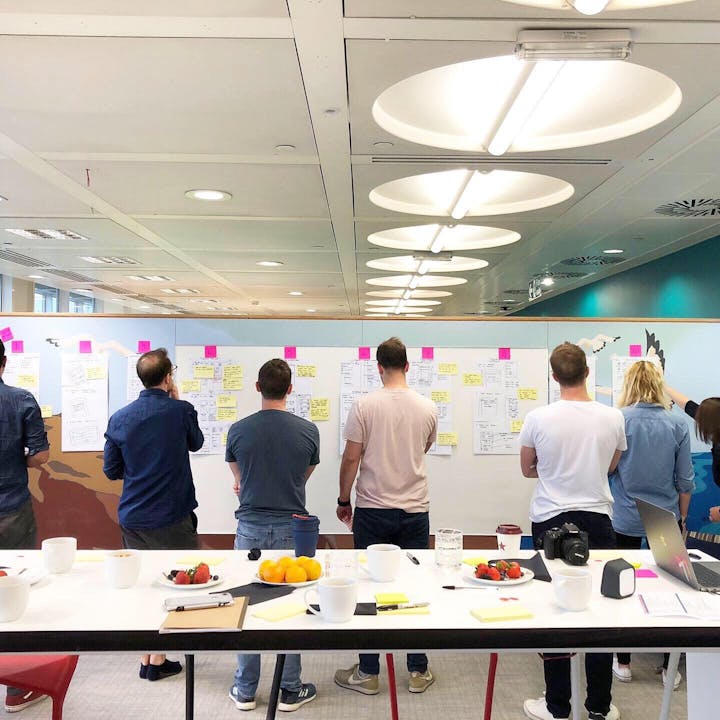 "Penny and Calum 
are able to use their own experience to empower the people they're working with. They make new ideas and approaches to problem solving feel familiar and help others to own the process as early as possible." Sam
-
Who should attend
Startup founders and owners
Innovators / entrepreneurs
Company executives
Product owners / managers
Team leaders
Engineers / developers
Designers, creatives
Marketers
Agile coaches / scrum masters
There's a maximum group size of 12, so that everyone gets to participate.
"The course demonstrated the key phases of the design sprint allowing you to learn by working through the stages. Planning a design sprint will be much easier given the experience I gained on the course." Chris
-
Details
Day 1
An overview of the entire sprint process, what it is and when to use it
How to lead a team through the Design Sprint process with confidence
How to prepare for a Design Sprint
How to identify crucial business and product questions to be answered in your sprint
Hands on sprint exercises taking it in turns facilitating and making - everything from expert interviews to creating a map of your users journey, sketching solutions and creating storyboards
Facilitation tips and pitfalls!
Day 2
Showcase of the tools and techniques we use to create prototypes to test hypotheses (before you invest months lots of time and money!)
How to choose the right approach to create your prototype
How to run a user interview to validate and iterate on your prototype
How to quickly figure out what you've learned and what you should do next
Hands on sprint exercises preparing a backlog, making a small prototype and carrying out a user interview
How to explain to your colleagues and businesses why it's worth doing
You also get our toolkit on google drive containing our Design Sprint facilitator slide deck, how-to guide, timetable, preparation guide, report template and user research documents (everything you need to run your sprint, personalised with examples and photographs from your training workshop.
No preparation required. You don't even need to have read the book (Sprint: How to Solve Big Problems and Test New Ideas in Just Five Days, by Jake Knapp et al.) to get value out of this training. If you have read the book, the hands-on experience you'll gain from this workshop is invaluable, and you'll also learn how we (and others) have iterated upon and improved the process since the book so that you can decide for yourself how you will run yours.
Venue - a central Bristol location.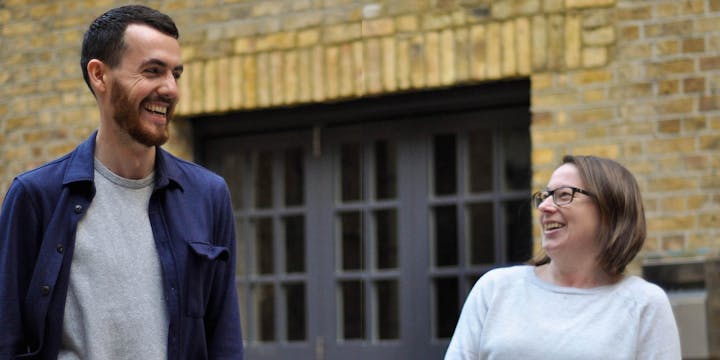 "If you're unsure about the suitability of running Design Sprints in your business, don't be. Calum and Penny will transform novices into experts in a few days and you'll have a lot of fun in the process." Scott
-
About us, your facilitators
Penny Andrews is a product focussed agile delivery specialist. She's successfully delivered hundreds of products to market (with happy clients!) whilst running, growing and selling several businesses. Her super power is designing and facilitating collaborative and creative, high performing teams and ways of working, regardless of what they do!
Calum Pringle is a UX / Product Strategist type and has been applying design thinking to technology and other new stuff for years. He designs and tests new business models and thousands of product ideas with whoever the audience may be - surgeons, psychiatrists, insurers, tech geeks and technophobes... He's also an Agile advocate, apparently wanted to be an actor but runs Design Sprints instead!
What the ticket price includes
Two days facilitated workshops
The toolkit
Breakfast, lunch, snacks, tea, coffee and chilled beverages
All the stationary and supplies you'll need to take part