Learn how to embrace the winter and look after your health this season with practical tools & practices from a mental health professional.
About this event
Lots of people struggle with their wellbeing more in winter than any other season - whilst we can't change the weather we can change our mindset and learn better ways to cope with the cold and dark months of the year.
A few years ago I went on a personal mission to change my approach to winter; I used to hate it and really struggle through. But like it or not, it happens every year and it's such a shame to wish away a big portion of our lives, so I worked on my attitude and learned a lot. Now I'm happy to say that winter, and the cold, doesn't have the same negative hold over me and I'd love to share what I learned so you can enjoy this time of year as well.
This workshop will include:
what are the wellbeing challenges of winter that we need to overcome
what is SAD
practical tips from me and a chance to share our collective knowledge as a group
how mindfulness skills can help up change our mindset
how nature can support our mental health in winter
exploring the term 'wintering' practically & metaphorically
what other countries and cultures can teach us about how to winter well
learning from nature
starting to make a personal winter wellbeing plan
resource recommendations
Q&A
We will start with a short grounding meditation and have a 5 minute screen break in the middle.
This will be an informal and friendly space - you can ask questions or share information at any time.
Payment is by donation - pay what you can reasonably afford. Suggested fee is £15 (pay less if you need to, pay more if you just won the lottery!).
A recording will be available on the shop section of my website a few days after the live session - please don't sign up to this event if you just want the recording, look out for it on the website https://www.natalierossiterwellbeing.co.uk/shop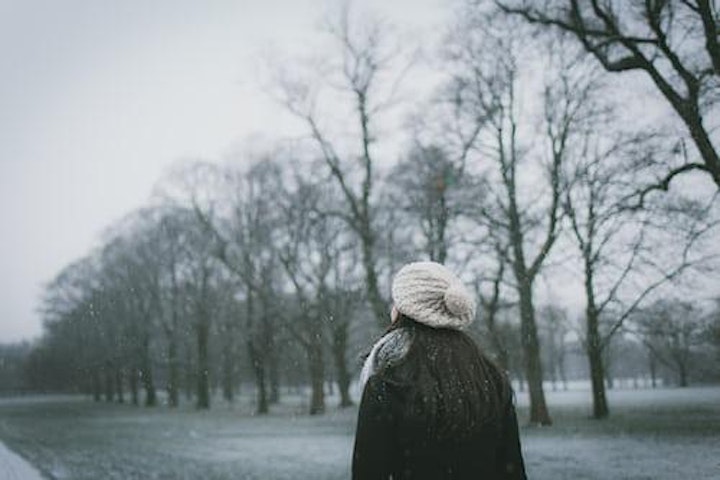 Natalie Rossiter is a BACP accredited counsellor in private practice. She is also a Mindfulness teacher, Forest Therapy Guide and public speaker.
Find out more here: https://www.natalierossiterwellbeing.co.uk/