An online Herbal Masterclass sharing supporting plant medicine to prevent, protect + nourish our wellbeing by focusing on winter wellness!
About this event
This is an online Herbal Masterclass where you will get the opportunity to connect with Medicinal Herbalist Harriet Coleman. Exploring the importance on supporting your body + it's functions throughout this winter season. Focusing on seaonsal herbs that nourish, nurture, support and harness your health + wellbeing with the power of plants and natural remedies, also focusing on prevention and protection.
Harriet will share her extensive plant knowledge, their properties, benefits and will guide you to create your own bond between you and some accesible plant allies that can be embodied and utilised as a part of your daily lifestyle in support of your the many systems + functions we need to take care of during the colder season.
This Herbal Masterclass will be hosted online (Zoom) in the UK, if you are joining from another country please make sure you get your times right where you are, with the email you use to book onto this masterclass - please make sure it's the same one that Harriet can send the Zoom link and a herbal document to.
This Herbal Masterclass on Winter Wellness includes:
- Recieving a Herbal Programme which you will need to print and follow during the masterclass, this is a programme written specifically for this event with facts, information and an exclusive recipe and remedy making guide.
- An introduction on the herbs you will be discovering and the many elements that nourish, support, protect and even prevent common conditions such as colds, flu's, respiratory ailments etc. Harriet will share specific plant allies that enhance health and are imperative to support your body!
- Harriet will be sharing the correct methods on preparation, storing, preserving and identifying these native and seasonal medicines when demonstrating and exploring the plant medicines shared.
- A guided recipe for a homemade deeply nourishing remedy that you can make at home to build your own natural medicine cabinet, advice on self sufficient natural medicine from the ancient art of herbalism to the contemporary interest in conscious living.
- A Q&A and a chance to discuss your own personal needs which will conclude the masterclass.
This workshop is ideal for those wishing to connect a little more with nature, whether you're curious about herbs, homemade and natural remedies or just wish to deepen your knowledge and awaken your senses, this workshop will leave your feeling inspired with a new insight into the power of plants.
Any questions please feel free to message.
Herbalist Harriet Coleman's Instagram: @herbalistharriet.
Herbalist Harriet Coleman's website: West Apothecary.
Harriet is very much looking forward to meeting you, it will be an evening of bringing people and plants together!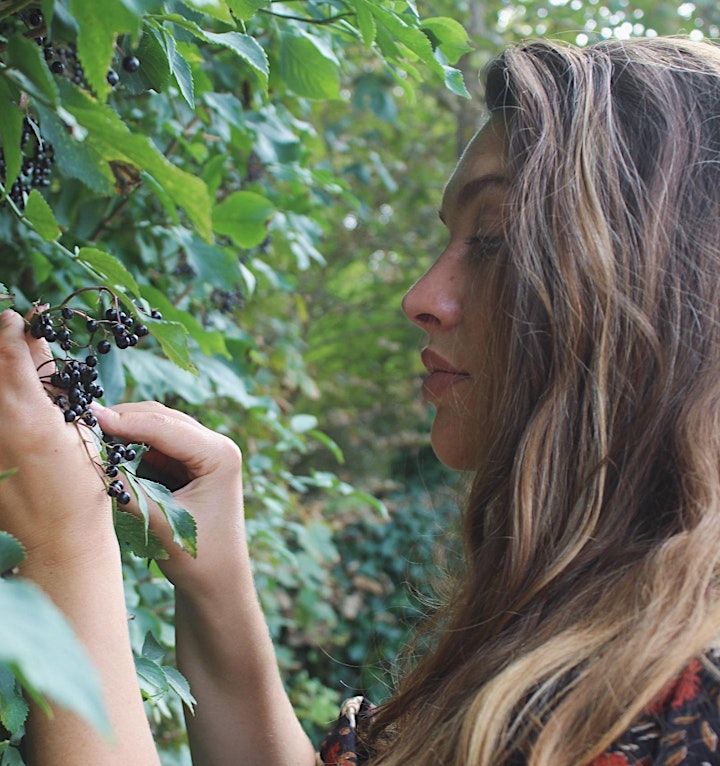 Date and time
Location
Refund policy
Organiser of Winter Wellness Herbalism Masterclass
Harriet is an Herbalist and the Founder of the natural lifestyle and skincare brand West Apothecary. Harriet has a deep connection and understanding of the plant world, where she has an enthusiasm for sharing her knowledge and guiding people to broaden their senses with the natural tools and beneficial plants around them. Harriet will be running seasonal workshops across Cornwall and around the UK.