Join us for our Cross Crits - presented in five themed online events over three days, 27-29 January.
About this Event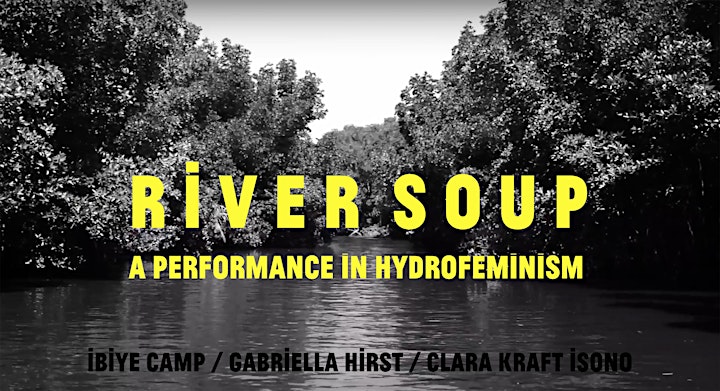 For the first time, the Royal College of Art's annual presentation of Work in Progress will this year take place online as a digital platform, accompanied by a programme of digital events.
Like architects, creators, designers and curators all around the world this year, our students have adapted, innovated and reimagined in recent months. An RCA degree questions established narratives – this has never been more relevant, and has been a prominent feature of our studio (whether at-home or on-campus) over the last few months.
In the School of Architecture, we are celebrating this work in our Cross Crits - where selected students and researchers will be engaging in a dialogue with each other, distinguished critics, curators, alumni and staff as they present their work in progress.
Wherever you are in the world, you are invited to join us online for these Cross Crits - presented in five themed online events over three days, 27-29 January, and to explore and immerse yourself in the thinking and work in progress of the world's most talented emerging architects and designers.
Please register for each event you would like to attend - click 'Register' and the five separate ticket options will appear!
Friday 29 January
05: Fiction, Feeling, Frame - 13:00-15:00 GMT
With guest critics Bongani Kona, Ali Hussein Al Adawy and Nolan Oswald Dennis, moderated by Guillermo Ruiz de Teresa with David Burns.
Featuring a sonic interlude: Postcards From Otherwhere: Dormant Youth/Thelma Ndebele.
Followed by Fiction, Feeling, Frame Performance Lecture - 18:00-18:30 GMT
River Soup: A Performance in Hydrofeminism, by Ibiye Camp, Gabriella Hirst and Clara Kraft Isono.
Participating programmes:
Architecture, City Design, Environmental Architecture, Interior Design and Research.
Previous sessions this week:
Wednesday 27 January
01: Climate Justice - 09:30-11:30 GMT
With guest critics Patrick Bond and Samia Henni, moderated by Ioana Petkova.
Featuring a sonic interlude by Gqom Soundscapes: Pandeani Liphosa & Lenhle Mavuso.
02: Institutional Forms & Practices - 13:00-15:00 GMT
With guest critics Paula Nascimento, Kadambari Baxi and Ilze Wolff, moderated by Elisavet Hasa with Graeme Brooker.
Featuring a sonic interlude by Dara Khakpour.
Official School of Architecture opening of WiP 2021 - In Progress
18:00-19:00 GMT
Chaired by RCA alumni Hamzah Al Asadulloh and Shawn Adams.
Thursday 28 January
03: Architecture & Social Movements - 15:00-17:00 GMT
With guest critics Ana Naomi de Sousa and Firoze Manji, moderated by Seyithan Özer with Jon Goodbun.
Featuring a sonic interlude: 2020 State of Exception: Henrietta Williams & Merijn Royaards.
Friday 29 January, morning session
04: Critical Materialities, Heritage and Digital Detection - 09:30-11:30 GMT
With guest critics Jane Hutton and Lachlan Kermode, moderated by Philipp Sattler with Ines Weizman.
Featuring a sonic interlude by Alistair Napier & Alex Boyce.
Overview of Cross Crit Themes
Climate Justice
Bringing together researchers and students from across all programmes on the foundational premise that environments are entangled hybrids of social, material-energetic and ecological relations, and that there are no social questions that do not enfold ecological relations, and no ecological relations that do not enfold social and political forces. We ask how do we even approach thinking about our condition of ecological and climate emergency when many of our very categories and concepts for thinking environmentally emerged through practices of colonial geopolitical violence and exploitation?
Researchers and students alike confront the realities of a changing environment and work includes forensic environmental analysis, environmental law, rights of future generations, the potential for organising the spatial demands associated with climate justice demands within the emerging Green New Deal debates and plans, and understanding and representing the complex and changing environments of the capitalocene and the role that architectural and urban thinking might play in shaping processes of environmental change organised around demands for an ecocide law and a process of restorative and regenerative environmental justice.
Institutional Forms & Practices
Beyond the meta-institutions such as government, the economy, healthcare or education, are nested sub-institutions, such as religion or sexual identity that, when considered in the abstract, reveal the mechanisms through which institutional resistance is most likely to be realised. Institutions are not static symbols of power but are awarded power through routine interactions and collective complicity.
Examples of work includes: an interrogation of architectural education's gendered pedagogies through the lens of fourth-wave feminist theory and inter-sectionality theory; architecture and urban form in light of contemporary militant institutional analyses, mental healthcare and changing political regimes; the modern Californian, carceral institution beyond its immediate role of confining, reforming and punishing criminals, and as an agent of normalisation active across both the urban and rural domains; and the intersection between international law and urban development at the neighbourhood scale and the impact upon diasporas situated across jurisdictional divides.
Some of the questions addressed include: Can inequalities within the educational institution be adequately challenged by pedagogic reform and curricula decalcification? Can a spatial, sociological and anthropological understanding of the built environment contest structural inequalities across territorial contexts? Can architecture mount a direct challenge to the cultural logics, representations, and schemata that characterise institutions and, in doing so, address the inequalities that they seem to instigate or perpetuate?
Architecture and Social Movements
Addressing the important architectural challenges posed by emergent social movements, students across the RCA are engaging in the development of a practice-based mode of research that aims to catalyse the spatial and creative potentials of social movements within architecture. Under a broad term that attempts to capture a wide range of social collectives that are organised independently of traditional political structures (the party) or that lack adequate political representation, 'social movements' are organised around demands that have to do with the built environment. As a research and design topic, Architecture and Social Movements challenges existing practices around participation and community-based activism. Exploring new institutional frameworks for militant and activist research, the programme is an alternative to the traditional opposition between bottom-up and top-down approaches. Instead and in collaboration with existing movements, it proposes to set out an innovative agenda that addresses existing gaps in design research, in particular the current inability to adequately frame spatial challenges that fall between traditional scales of analysis such as the neighbourhood or the nation state.
Critical Materialities, Heritage and Digital Detection
One could argue, there is no climate change issue without looking at social movements and social change, and institutional forms and practices that shape architecture and design. In the same way, climate is being registered in the materiality – organic or inorganic – of our environment: in architecture, modalities of living, the history of ideas and cultural heritage. Students present works that examine architecture as accumulated material histories that can be analysed at microscopic, even molecular scale, to reveal the layers of a fossilised past, but also give evidence of the large-scale geopolitical entanglement of infrastructures of material movements and the exploitation of the human and natural resources. New methods of digital documentation and detection, data analysis and machine learning are employed in reflecting on new relationships and meanings of architectural and urban design.
Fiction Feeling Frame (FFF)
Feelings rule the world. The emotional geographies and affective economies of elections, protests, of pandemic grief and loss, of spaces of migration and flight, and of the immediacy and monotony of the domestic, are forming new times of relationality and exposing new and persistent inequities. As Ahmed suggests, we must pay attention not just to affects and emotions, but to the work emotions do, to the way they not only move us but move the world. The relationship between fact and fiction, between fiction as fact, orients us towards investigating the mediums of historiography as agents of disclosure or revelation, but equally as acts of concealment. The dichotomy of the digital folds into itself leaving the virtual not just as the 'as if' but equally the 'as is' and warrants attending to. What does it mean to engender frames of history, frames of the present, frames of the future? To invoke and involve literally the situated mediations in image, in stone and bronze, in waste, in stories and feeds and posts and walls, and task concern with how they are made, unmade, and remade. If, after Marechera, fiction can be a form of combat, what new terrains of struggle are invoked through the speculative, the fabulated, and the downright weird, and what latent energy remains to be conjured from salvaging the rhetoric of revolutions gone by? If, to draw on the root of the term fictiō, to engage in fiction is to make or produce, what architectures are crafted in the act of fictioneering, making-up as making-with?
The FFF research theme opens up a discussion in the School of Architecture and beyond about multiple and contradictory realities of lived, digitised, mediated, speculated and contested spatial lives through the lenses, literatures, entrapments, directions, and false ends of fiction, feeling, and frame. This research stream operates through unstable relations of FFF – at turns, frame, fiction and feeling, or fiction feeling, frame, but sometimes feeling, frame and fiction – and multiple combative modes including performance, earth-writing, policy engagement, architectural and spatial design, photography and curation; practices of abolition, transmutation and figuration.