Description
Wired Sussex Breakfast Session: How to Win the Right Work for Your Business
The Wired Sussex Breakfast Sessions share best practice on subjects ranging from marketing and branding to intellectual property and investment opportunities. And there's coffee and croissants too. What's not to like?
Winning business that aligns with your company's goals and values is not only important for your business development but also for your client relationships and work satisfaction. However, having a clear understanding of your purpose and what your ideal client looks like is easier said than done.
At this breakfast session, we'll be exploring how you can put your purpose, goals and morals first; ultimately winning the right projects and clients for your business, without feeling as though you're losing out on potential revenue.
Helping lead the session, we'll be joined by Wired Sussex members who are experienced in strategic business development and will share what they've learned from many years of winning clients that align with their business goals and values. This will then be followed by an informal discussion where you can pick their brains on how their advice can apply to your own business model.
So, whether you've just launched a start-up and are still considering what your purpose should be, or are a seasoned industry professional looking to boost your agency further, this event will help you understand what's important when choosing the projects and clients that are right for you.
We'll be joined by:
Stuart Davies, Head of Digital and Co-Founder of Creative Bloom
Stuart is an experienced Digital Marketer, Commercial Manager and Project Director with a demonstrated record of achievement in a wide range of product and service related industries across multiple countries in the UK, Europe & Asia Pacific.
Currently, he's the Head of Digital and Co-founder of Creative Bloom - a digital marketing consultancy & training provider, which specialises in supporting Ethical & Green sectors.
They help the good guys get found!
Ben Potter, Business Development Mentor
When it comes to business development, Ben's witnessed the good, the bad and the ugly and now he's on a mission to make the experience of buying and selling digital services better by helping agencies craft a winning approach to business development.
As well as his work with agencies, he writes for Econsultancy, delivers training at the world's biggest digital conference, BrightonSEO, and has been acknowledged as one of the UK's most influential business developers in the BD100!
Alice Reeves, Director of The Joyful Web
Alice has worked in digital marketing and event management roles since 2009, with experience in higher education, the third sector, fast-paced start ups, and both smaller and global agencies. In 2017, she left the role as Associate Social Media Director at Jellyfish and co-founded The Joyful Web, a digital marketing agency that works primarily with mission-led businesses. She's passionate about helping organisations use their influence for positive social change, and about promoting a culture of well-being and heart-led working in the digital sector.


A huge thank you to Plus Accounting Chartered Accountants for sponsoring this Breakfast Session!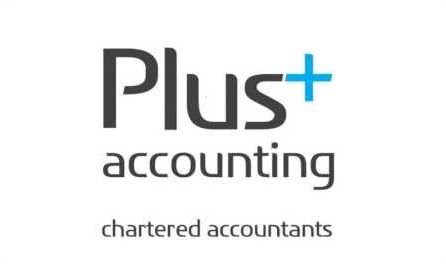 Plus Accounting is a firm of chartered accountants, registered auditors & business advisers in Brighton. Whether you're a new start-up, an established business or looking to grow, they will take an active approach in developing a strong understanding of you and your business.
* Please Note **
The Wired Sussex Breakfast Sessions are a benefit of membership and therefore exclusive to Wired Sussex Members. You can check if you are or if your company is a member on our directory. Not a member? Find out about the advantages of joining Wired Sussex here.