Description
Wired Sussex Breakfast Session: How to Work Effectively With Other Freelancers
The Wired Sussex Breakfast Sessions share best practice on subjects ranging from marketing and branding to intellectual property and investment opportunities. And there's coffee and croissants too. What's not to like?
Are you a freelancer interested in collaborating with others and expanding your network?
At this Breakfast Session, we'll be discussing how you can work with other freelancers most effectively. Looking at how to meet potential collaborators, the best methods for working together, how to approach clients, why you shouldn't see other freelancers as competition, and lots of other practical advice.
Helping to lead the session will be experienced freelance peers within the community, who'll be sharing what they've learned from working with other freelancers (the good and the bad), their successful business models and their top tips. The session will then be followed by a Q+A, where you can ask any specific questions you may have, as well as an informal discussion and a chance for networking.
So, whether you're new to freelancing and looking for some advice on the best way to collaborate or you're more experienced and looking for some new inspiration, this event will give you practical advice and new ideas on how to work effectively with other freelancers.
Leading the session will be:
Nancy Platts
Nancy is a freelance consultant at Campaign Collective, an award-winning social enterprise helping charities, social enterprises, public service organisations and other campaigners benefit from affordable professional communications advice and support.
Charlotte Young, Copper Moth Design & Scarlet Cummins
Charlotte specialises in branding and graphic design across print and digital, working with small businesses and other agencies and also creates bespoke jewellery.
Scarlet is a freelancer designer working in print and digital design and works in-house as a freelancer for various cultural institutions, charities and small businesses. She also began the Freelance Designer Show + Tell last year, to allow freelance designers to come together and share ideas, which is where her and Charlotte met and developed the We Create Collective, a space for creatives of all kinds.
Samantha Harland
Sam is a freelance Start-Up and Business Advisor, passionate about driving change, entrepreneurship and innovation. She also recently became a freelance associate at The Hoxby Collective - a global community of handpicked freelance experts working flexibly together to deliver exceptional work and championing the right to individual workstyles.
A huge thank you to Plus Accounting Chartered Accountants for sponsoring this Breakfast Session!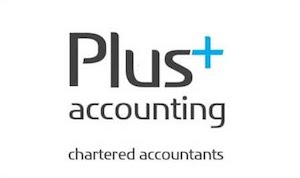 Plus Accounting is a firm of chartered accountants, registered auditors & business advisers in Brighton. Whether you're a new start-up, an established business or looking to grow, they will take an active approach in developing a strong understanding of you and your business.
** Please Note **
The Wired Sussex Breakfast Sessions are a benefit of membership and therefore exclusive to Wired Sussex Members. You can check if you are or if your company is a member on our directory. Not a member? Find out about the advantages of joining Wired Sussex here.