Description
The Wired Sussex Breakfast Sessions share best practice on subjects ranging from marketing and branding to intellectual property and investment opportunities. And there's coffee and croissants too. What's not to like?
Are you looking to reinforce your brand values and raise awareness of your company through telling your business story?
At this Breakfast Session, we'll be discussing how you can bring your brand to life, what makes for a strong brand personality, how you can create a tone of voice that cuts through the noise and what makes for truly gripping content.
Helping to lead the session will be expert speakers from the community, who'll share top tips, branding models and learnings from clients. The session will then be followed by a Q+A, where you can ask any specific questions you may have, as well as an informal discussion and a chance for networking.
So, whether you're a new company looking to tell your story for the first time or you want to put a whole new lease of life into your business, this event will give you practical advice, fresh ideas and all sorts of real life inspiration.
Leading the session will be:
Al Robertson, Brand Language Consultant
Al helps companies build stronger, deeper relationships with their customers and their people by transforming their brand language. Over the years, he's helped organisations like Ronseal, the British Council, Twinings, Ford, Vodafone, MasterCard and many others find the right words to reach the right people. He's also a Science Fiction author, with two novels out internationally and a third on the way.
Natalie Burns, Senior Strategist at UnitedUs
UnitedUs is a strategic brand agency with a single focus: to unite people, purpose and potential. We work with up-and-comers to design the brand that enables them, their people and the business to grow. Creating clear, united brand strategies that help shape organisational culture, drive business efficiency and foster positive relationships. Recently ranked one of the Top 100 Agencies in the UK by DesignWeek, UnitedUs brings together commerce and creativity through brand for businesses like Fujitsu, OneFamily, Standard Chartered and Google.
Alison Sharpe, Consultant
Alison's passion lies in shaping a new - and more trustworthy - relationship between business and society by inspiring people to think differently and creating organisational narratives that 'tell it as it is'. A values-driven professional with more than twenty years' experience in the fields of reputation strategy and communications, Alison runs a strategic communications consultancy that enables organisations to earn the trust they need to prosper in today's ever-changing environment.
** Please Note **
The Wired Sussex Breakfast Sessions are a benefit of membership and therefore exclusive to Wired Sussex Members. You can check if you are or if your company is a member on our directory. Not a member? Find out about the advantages of joining Wired Sussex here.
A huge thank you to Plus Accounting Chartered Accountants for sponsoring this Breakfast Session!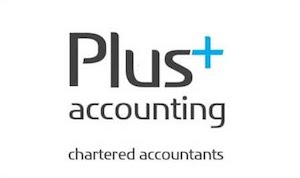 Plus Accounting is a firm of chartered accountants, registered auditors & business advisers in Brighton. Whether you're a new start-up, an established business or looking to grow, they will take an active approach in developing a strong understanding of you and your business.