Wirral Business Networking - FREE (includes lunch)

Friday, 7 April 2017 from 09:30 to 12:00 (BST)
Event Details
Join a great bunch of sucessful local businesses in a morning of networking and find out why they think it's the ideal way to market their businesses.
We believe in supporting local business and making sure we keep as much money in our local economy as possible. Being active in BNI Networking is like having up to 40 sales people working for you, because your fellow members will be carrying your cards and referring your business to people they meet, without you having to pay them any salaries or commission. Successful businesses depend on 'word-of-mouth' marketing as the best form of promotion there is and we all think it works so well we do it every week!
Perhaps you're worried that Networking is just full of pompous suits? Nothing could be further from the truth! We do great business whilst making sure that everything's pretty relaxed - come along and find out for yourself!
We'd love to see you as a guest, there's no pressure to join, we'd just like to hear more about your business and who knows, there may be opportunities for deals to be done! And we'll even provide a rather nice lunch courtesy of The Leverhulme Hotel. 
BNI provides a structured, supportive, business environment in which local business people can get together to network, learn valuable new marketing skills and develop the strong personal relationships that lead to trust and the consequent generation of significant business for each other.
So why not come along, meet like-minded businesses from a wide range of professions, trades & specialities - there's no obligation we'd simply like to hear more about your businesses and perhaps do business together in the future - who knows!
Remember to bring plenty of business cards
- they do you no good sat on the shelf!
The meeting opens at 09:30 with coffee and open networking. Mingle as much or as little as you like.
You're welcome to visit any week - we love meeting visitors!
Followed by the meeting proper where you'll get to see how it works in practice and - if you want - let the rest of the room know what your business is and then we'll wrap that up around 11:30 when a buffet lunch & more networking takes place for half an hour or so.
We pride ourselves on being relaxed, informal and yet very effective so please do come along - we're a friendly bunch who all enjoy running their businesses as much as they do networking.
Membership is exclusive per category - i.e, Groups only have one architect, one IFA, one Plumber and one IT Support Company for example but all are welcome to come along - if you then wanted to join BNI but found yourself locked out of BNI Eclipse then we'll help you find an alternative group with an available slot.
Do you have questions about Wirral Business Networking - FREE (includes lunch)?
Contact BNI Eclipse
When & Where

Leverhulme Hotel
Lodge Lane
CH62 5EZ Port Sunlight
United Kingdom


Friday, 7 April 2017 from 09:30 to 12:00 (BST)
Add to my calendar
Organiser
BNI Eclipse based on the Wirral is a professional networking organisation that meets every Friday morning at 10:00 - 12 at The Leverhulme Hotel, Port Sunlight.
Our current Chapter Director welcomes you to come along & find out more about our way of Business Networking.
Duncan Reid - The Duncan Reid Consultancy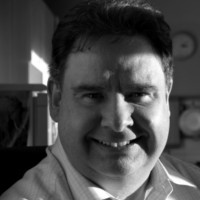 Duncan is the technical, marketing, business & coffee-drinking brains behind his online Consultancy business. With over 30 years working in some fascinating areas of technology, Duncan has the commercial & technical background to really understand the implications of technology and how it can be used to the benefit of your business.
He enjoys specialising in supporting the online aspirations of SME clients through cost effective & ethical Search Engine Optimisation, Social Media engagement and Online Reputation Management but also finds time to volunteer as a Specialist (Social Media & SEO of course) & Business Mentor with The Prince's Trust supporting young people with some really exciting business ideas to bring them to fruition.

Duncan Says:
I first visited a BNI Group a few years ago with absolutely no intention of joining - I was just going to pass out a few cards & network a little - but I was so impressed by the buzz in the room, the business being passed and the teamwork & advice that freely flowed between members that I joined straight away.
One of my better business decisions...
If you'd like to find out more about BNI Eclipse then give Duncan a call on 07903 603518.