Wirral Business Networking - FREE (includes lunch)

Friday, 17 November 2017 from 10:00 to 12:00 (GMT)
Ticket Information
This event is password-protected
The host of this event has elected to password-protect these details. If you'd like to see more, please enter the password below.
Organiser
BNI Eclipse based on the Wirral is a professional networking organisation that meets every Friday morning at 10:00 - 12 at The Leverhulme Hotel, Port Sunlight.
Our current Chapter Director welcomes you to come along & find out more about our way of Business Networking.
Duncan Reid - The Duncan Reid Consultancy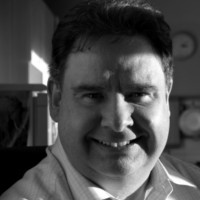 Duncan is the technical, marketing, business & coffee-drinking brains behind his online Consultancy business. With over 30 years working in some fascinating areas of technology, Duncan has the commercial & technical background to really understand the implications of technology and how it can be used to the benefit of your business.
He enjoys specialising in supporting the online aspirations of SME clients through cost effective & ethical Search Engine Optimisation, Social Media engagement and Online Reputation Management but also finds time to volunteer as a Specialist (Social Media & SEO of course) & Business Mentor with The Prince's Trust supporting young people with some really exciting business ideas to bring them to fruition.

Duncan Says:
I first visited a BNI Group a few years ago with absolutely no intention of joining - I was just going to pass out a few cards & network a little - but I was so impressed by the buzz in the room, the business being passed and the teamwork & advice that freely flowed between members that I joined straight away.
One of my better business decisions...
If you'd like to find out more about BNI Eclipse then give Duncan a call on 07903 603518.