Description
Wisdom of the Soul Weekend Retreat with Dr. Rita Shuford
Join us for a soulful experience in beautiful Perthshire and listen to Rita sharing The Three Principles as uncovered and shared by Sydney Banks. Rita first met Syd in 1977 and for the rest of his life he pointed her and others in the direction of Truth. His legacy lives on in his books and tapes and through hundreds of practitioners around the world.
As well as being able to deeply relax, have fun and enjoy the warm Scottish spirit and fresh clean air, you will hear anecdotes and stories about the early years of this understanding being shared and the fact behind how our experience is formed 100% via the energy of Mind, Consciousness and Thought.
Friday 30th June to Monday 3rd July
Mains of Taymouth Country Estate
£395 per person which includes:
- Three nights luxury accommodation in private bedroom*
- Two days (Sat/Sun) in a small group with Rita
- Breakfast each morning
- Dinner on one night**
- Entertainment on one night
- Snacks & refreshments
- Transfers to and from Edinburgh
* The per person price of £395 is based on staying in a private bedroom in a shared house on the Mains of Taymouth Country Estate (http://www.taymouth.co.uk/). If you'd like to attend with a friend or partner and would like to share a room please email Steph Wilson steph@humanbeing.tv who will be able to give you a reduced per person price.
** Let steph@humanbeing.tv know if you have dietry requirements.
About Rita Shuford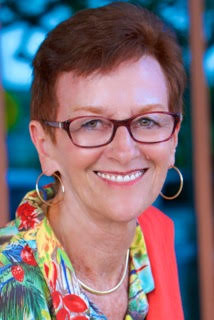 Before Rita came across Sydney Banks in the late 70s she had embarked on her Doctorate in Psychology but was searching for what she called 'the missing link'. She thought there must be something that psychology was not yet seeing that would more simply and directly explain human experience and behaviour. She found what she was looking for, ironically through a tape by Sydney Banks called 'The Missing Link'.
From that point on, 40 years ago, she completed her doctorate and devoted her life to sharing this understanding through her practice. Dr. Shuford wrote the first dissertation on this spiritual/psychological paradigm. She was certified as a 3 Principles Practitioner by Sydney Banks.
Rita lives on the island of O'ahu with her husband Cam. This is the first time she is coming to Scotland, which is the birth-place of Sydney Banks.
More details about the retreat:
Size of group
We will keep the group between 10 and 15 people (for the retreat with Rita).

Transfers from and to Edinburgh
If you live or are arriving into the Edinburgh area, we will provide a transfer from Edinburgh to Loch Tay on Friday 30 June (some time between 1 and 2pm). There will be two pick up options - either Edinburgh Waverley or Edinburgh Airport.
We will be providing a transfer back from Loch Tay to Edinburgh on the Monday morning (3 July) at 9am.

Sharing a room with a partner
If you choose to bring a friend or partner to share your room (and they are not attending the retreat with Rita) the price for you will be around £295 and the price for your partner will be around £210 (which will include everything other than the time with Rita).
Human being TV
The retreat is in association with human being TV (humanbeing.tv) and is being organised by Steph Wilson and Kaye Taylor who will also be attending the event.
Contact steph@humanbeing.tv if you have any questions.