Event Information
Location
Various
Enfield-Camden-Barnet-Waltham Forest-Islington-Hackney-Haringey
North London
United Kingdom
Description
Every year, 1.7 million tonnes of unnecessary waste from recyclable textiles are added to landfills.
95% of the textiles that are land filled each year could be recycled.
As part of its 'Wise Up To Waste' campaign, North London Waste Authority (NLWA), alongside Keep Britain Tidy is offering north London residents *FREE* clothes swapping and upcycling events run by Significant Seams.
They will be delivered in each north London borough throughout March. The idea behind them is to encourage residents to swap, mend and up-cycle their clothes.
Currently the majority of our second hand clothes get sent to recycling centres where they get baled
up and distributed to places including Africa and Asia where it can create unhealthy competition for the local
textile industry.
The workshops will be an insight into sustainable fashion brands, new sustainable fashion designs,
whilst learning how to Fix, Mend and Re-use. The sessions will be tutor and volunteer lead, with
someone on hand to offer basic sewing skills including tips and advice. You are required to bring your
own items which can be repaired or up-cycled from anything like sewing up holes, turning up hems
or putting in darts. The details of the **FREE** workshops are below. Please register your preference
to secure your place, as spaces are limited.


Saturday-25th March-Hackney, The Brewhouse, Arches. 369-370 Helmsley Pl E8 3SB. 12.30pm-3.00pm
Sunday-26th March-Haringey, Jacksons Lane, Studio 2 & 5. 269a Archway Road N6 5AA. 12.30pm-3.00pm


---
Significant Seams offers a range of sewing & craft workshops and classes. You can book for our 'early
bird' rates up to 2 weeks prior to the session. Spaces are limited so please book early to avoid
disappointment. You can also book a class with our wonderful staff team and volunteers in person at
​the hub, 131 Wood st. Please note that cancellations up to 72 hours in advance are transferable to
another date, after which the booking is non-transferable and non-refundable.
We also offer a 1-1 with your own machine, this is bookable as a private lesson. Private lessons are
£50 for a two hour session, timing to be arranged between you and one of our tutors.
Read more about the range of support provided in our East London Community through textile and
crafts at www.significantseams.org.uk

---
North London Waste Authority (NLWA) is made up of seven north London boroughs (Barnet,
Camden, Enfield, Hackney, Haringey, Islington and Waltham Forest). Nearly 1.9 million residents live
in the NLWA area. NLWA is responsible for helping the seven north London boroughs dispose of the
827,000 tonnes of waste they collect every year. www.nlwa.gov.uk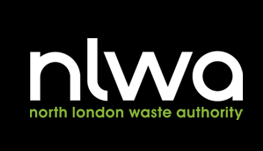 ---
Keep Britain Tidy is a leading environmental charity. We inspire people to be litter-free, to waste less
and to live more. To find out more about Keep Britain Tidy, their programmes and campaigns visit

---
Location
Various
Enfield-Camden-Barnet-Waltham Forest-Islington-Hackney-Haringey
North London
United Kingdom