Women in STEM: A conference for International Women's Day. Meet grads at top STEM employers and hear from inspiring women in STEM fields.
About this Event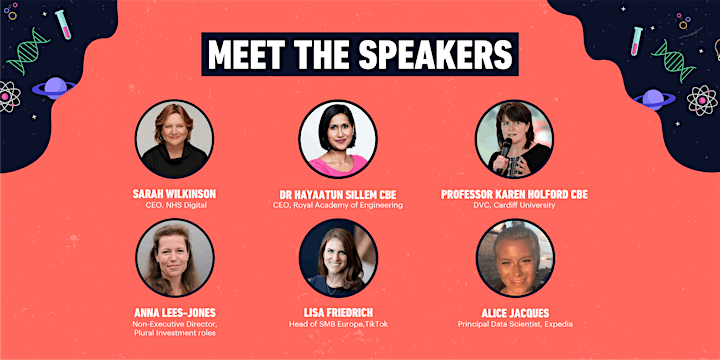 In collaboration with Women in STEM societies across the country, the Wiser Academy is proud to be hosting our first ever Women in STEM conference, in recognition of International Women's Day 2021.
Meet the speakers:
Sarah Wilkinson, Chief Executive Officer of NHS Digital
Professor Karen Holford CBE, Deputy Vice-Chancellor of Cardiff University
Dr Hayaatun Sillem CBE, Chief Executive of the Royal Academy of Engineering
Alice Jacques, Principle Data Scientist at Expedia Group
Lisa Friedrich, Head of SMB, Europe at TikTok
Anna Lees-Jones, Non-Executive Director in Investment
Holly Boothroyd, Software Engineer at Microsoft and founder of @herhelloworld
Graduates from top STEM employers, including TikTok, NHS Digital, Fidelity International and Marshall Wace
Ella Franceys, an Early Careers recruiter from Wiser, to help with all of your application questions
What to expect:
4-4.15pm: Welcome & introduction to Wiser
4.15-5pm: Kickstarting your career in STEM - Graduate Q&A panel
5-6pm: Inspiring women in STEM - Executive Q&A panel
6pm-6.30pm: (Optional) Networking breakout rooms - meet female STEM students from across the country!
Submit your questions for the panels via the sign-up form.
Follow us on:
Instagram @wearewiseracademy | @wearewiser
LinkedIn /wearewiseracademy