WISH London presents Hacking the Human "How to protect yourself against ide...
Description
Hacking the Human
"How to protect yourself against identity fraud"

presented by Detective Inspector - Suzanne Grimmer, SCO7 Organised Crime Command, FALCON (Fraud and Linked Crime Online)

DI Suzanne Grimmer has been in the Met Police for over 26 years, the majority of which was spent as a Detective investigating serious and organised crime within London.

Within the last 7 years Suzanne has had responsibility to prevent, reduce and disrupt fraud and more recently cyber-crime.

Learn why FALCON (Fraud and Linked Crime Online) was created, the evolution of cyber-crime and how cyber enabled fraud, the tactics criminals use – identity fraud etc. and what people can do to defend themselves.

Registration 5 – 5.30pm for speaker at 6pm.

Kindly sponsored by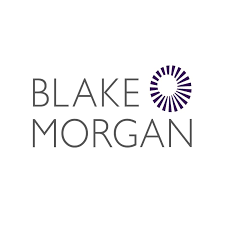 Blake Morgan is a full service Top 50 UK law firm with a solid geographical presence across southern England and Wales. They offer a breadth of legal services in the private and public sectors including a specialist 30 strong housing and regeneration team. The housing and regeneration team deal with a wide range of development projects including complex regeneration and major projects, stock rationalisation, buy to rent and extra care and supported housing.
and
Mulalley is a family owned, award winning contractor with a reputation as a dynamic organisation committed to exceeding clients expectations. Mulalley has delivered high quality regeneration and new build projects throughout London and the South East of England for over 40 years and is always dedicated to the communities in which we work.

Information regarding personal data, which is provided by you when you submit your registration, will be processed in a database for the purpose of managing this event. Your personal details will at all times be kept confidential and in accordance with the Data Protection Act 1998. You can request access to your personal data, or have any inaccuracies rectified, by sending an email to London@wishgb.co.uk. By registering for this event, you agree to the use of your personal data by WISH or its Sponsors. By registering for his event you have agreed to opt in to receive communications from our sponsors, including direct marketing. You can withdraw your consent at any time.