WISH North East - Maximising opportunities: moving on in your career
Description
We'll be exploring what opportunities are available to help you shine a light on your skills and attributes, and how to develop new ones. This session is designed to look at the benefits of moving from your comfort zone into opportunities to stretch yourself.
When looking to move up and move on the most common barriers are often not having the experience or confidence to do so. Sometimes just knowing HOW to communicate your skills and experience is the difference between getting that new role or not.
Building on some of the themes from our recent Imposter Syndrome event we will be exploring what opportunities there are to develop your skills and experience, and how to communicate what you bring effectively through your CV or online profile.
Through the next two events we will look at the opportunities available to you to develop yourself ready for your next role and then how to communicate this through your CV, personal brand and online presence.
This event is being led by WISH NE board member Judith Common, Chair of the Believe Housing board. She will be joined by speakers and panellists from the sector to dig deeper into this topic.
The two events are linked but also standalone so members don't need to send the same attendees to both. The event will be perfect for those in Front Line or Middle Management roles.
We will start at 10am prompt. Lunch will be served from 12.30pm which is included in the ticket price.
There is ample parking around the Gateshead Quayside. The nearerst Metro Station is Gateshead Interchange which is a 15 minute walk to the venue. The Quayside shuttle bus runs regularly from the Interchange to the Baltic.
We're delighted to share that Greenacre is sponsoring the event!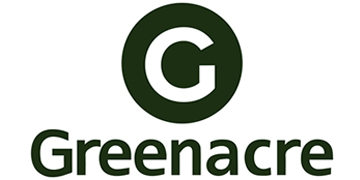 Greenacre is a leading recruitment and executive search based consultancy, with branches located in the South East and the West Midlands. For over a decade they have specialised in recruiting for a range of functions within Housing Services, Asset Management, New Build, Construction and Regeneration. Throughout this time they have successfully hired for Housing Associations, Local Authorities, Building Contractors, Property Developers and Consultancies. Driven by a strong corporate culture and values based recognition system for their consultants, they offer an engaged and highly effective recruitment service.
Uniquely for a recruitment consultancy they are proactively involved in change management strategies and thought leadership, and they are currently involved in helping to set up special events across the East and South East aimed at attracting and supporting women and young professionals into the social housing industry.