WISH North Wales: How to build your career and be promotion ready
Description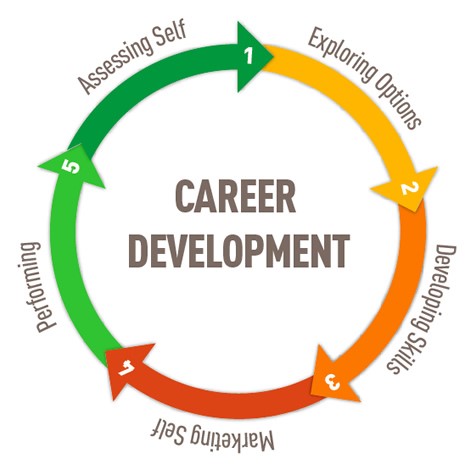 The WISH North Wales region is are delighted to invite you to a workshop on 'How to Build Your Career and be Promotion Ready'.
The workshop will be held hosted by Anthony Taylor, a specialist in Talent Development, who will assist us in identifying how we can build our careers and be promotion ready and Nina Ruddle, Head of Public Policy Engagement at Wrexham Glyndwr University
Anthony will assist us in identifying how we can build our careers and be promotion ready The workshop will be interactive looking at key winning formulas to help us progress further in our chosen careers, including:
How to identify your transferable assets to build your confidence.

How to go for the next step up.

The five things every boss wants from you.

Thriving in a VUCA (Volatile Uncertain Complex Ambiguous) world.
Nina will give us an overview of newly developing MA/BA and short courses on Leadership currently being devloped across the region. She will explain the innovative approach to developing the programmes and how it can help grow and develop your thinking, networks and horizons for the future, the MA programme to be launched in September 2018
The overall aim of this session is to provide us all with tools/ideas/approaches that we can use to build our careers and progress to where we want to be. As well as ANthony and Nina, Debbie King from Building Careers UK Ltd (and a WISH Board Bember) who has 15 years recruitment experience and will be on hand to provide one to one advice and support for any niggles that anyone may have on cv writing skills and market relevance or offer answers and guidance on how best to promote your skills in the market place.
Come and join us for what is sure to be a fun, informative and interactive morning! The event will be at Wales and West, Ewloe and will start from 9am with refreshments ready for a 9.30am start and end at 12/12.30 with the opportunity to network.
A bit about Anthony..
Anthony Taylor has had a 20-year career in PR and marketing (both nationally and internationally), as well as being a small business owner. Anthony brings this experience with formal training as a coach, facilitator and trainer helping ambitious people and teams achieve more than they thought themselves capable of.
Anthony specialises in mental skills and talent development and his approach is to identify and work with the strengths an individual or team already has and to enhance these through coaching and training. He uses a variety of tools and approaches drawn from coaching, sports psychology, neuroscience and personal development.
A bit about Nina...
Nina is Head of Public Policy Engagement at Wrexham Glyndwr University and has held a variety of senior roles across England and Wales. With over 17 years' experience working across a number of sectors in senior roles, with a background in regeneration, economic development, procurement delivery and policy, project management of capital projects, business change projects and strategy/policy development on a local, regional and national level. She led the Brownfield Strategy for English Partnerships, successfully delivered award winning £250m North Wales collaboration 21st Century Schools Framework and led the Community Benefits, Joint bidding guide and project bank account pilot for Welsh Government, and developed the Supply chain Programme for the North Wales Economic Ambition Board.
Nina's current role is focused on developing the civic engagement agenda for the University. Leading place, developing active citizenship, partnering effectively with schools and focusing on social enterprise and innovation. She is on the Advisory Panel and Audit and Risk Committee for the Children's Commissioner for Wales and is a Board member of Care and Repair North East Wales, she has worked extensively with the Future Generations Office and is leading projects for the Public Service Boards in Wrexham and Flintshire. She has also leading and developing in partnership a 'Made in North Wales' social prescribing project with Betsi Cadwaladr University Heath Board developing a whole new model for referral to support health and well-being across the region and a new educational framework to support this new model of working.
The event is free to WISH North Wales members and £30 to non members. It is also open to all housing people of any gender, places are limited so please book your tickets as soon as possible to avoid disappointment. Should you wish to know more about the event please email northwales@wishgb.co.uk
Did you know that the Corporate membership allows up to 4 people per event? If you wish to find out more about our network and membership, please go to our website www.wishgb.co.uk and follow the links available.
Finally we would like to thank Wales and West Housing for hosting the event, and Do Well for kindly sponsoring, we really appreciate their support.