WISH South East Christmas Networking Event - a chance to network with new and familiar faces for the first time in 2021.
About this event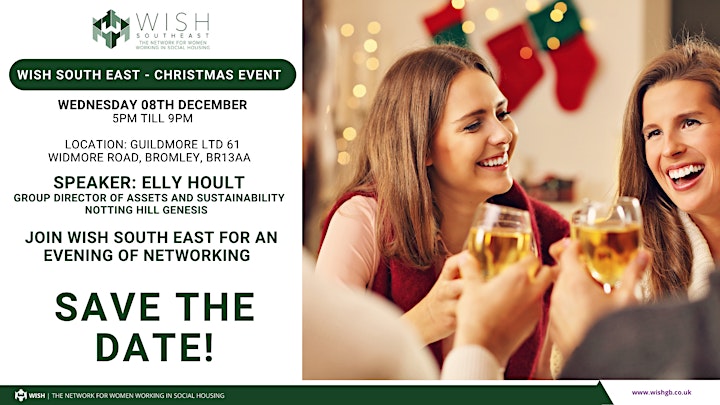 Please join WISH South East for our first face to face event of 2021.
We are delighted to announce that we will be joined by guest speaker Elly Hoult, Group Director of Assets and Sustainability from Notting Hill Genesis.
Followed by an afternoon of Networking and reacquainting ourselves with some new members and familiar faces. along with some drinks and nibbles.
Please join us for our first WISH South East face to face event of 2021.