Description
On Monday September 17 we're delighted to be joined by the MK Dons: Mark King and Mark Kermode. Two bass players – one of the 'Thunderthumbs' slap-funk persuasion, the other of the bull fiddle-plucking rockabilly mode. They're both terrific company.
Mark King is awash with stories about his 38 years in Level 42 and once again about to lead them cantering through UK dancehalls from October. A dusty corner of God's earth has yet to be found where they haven't sold a fat rack of records. They've toured with the Police, Queen and Madonna, and Mark is surely one of a select few to have appeared in a televised comedy sketch with David Gilmour.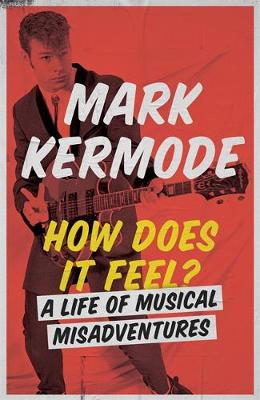 Film critic, author and broadcaster Mark Kermode's burning ambition to be a pop star found him playing stand-up bass in the Railtown Bottlers – house band on a Danny Baker TV show – and now the Dodge Brothers, a tale that includes a teenage obsession with Slade and recording at Sun Studios when an ageing ted. All this appears in a soon-to-be-published rattling account of his musical misadventures, How Does It Feel?. We'll have copies for sale which he'll be happy to sign.