Description
**SPECIAL HANDS-ON WORKSHOP VERSION WITH BRAND NEW MAGIC**
Learn magic, team buidling, presentation skills & more with renowned magicians from ALLANSMAGIC.


5* REVIEWS ON FACEBOOK...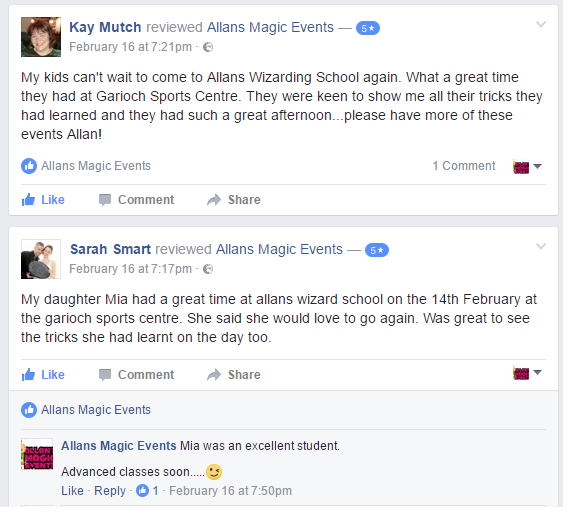 Two hours of full on edutainment!
Not only will the kids have fun, they will learn skills that they can transfer into their everyday lives. During the workshop they will learn about magic and presentations skills. By the end of the session they will have the skills and confidence to perform the tricks they learn to their friends and family.
The fee is £20 and will include soft drinks & magic props & book to take home at the end of the day to continue developing their skills.

And access to on-line videos of the magic taught.
Suitable for ages 7-12