WLWIB January 2019 Joint Networking Lunch with West Lothian Chamber
Description
West Lothian Women in Business is a non-profit group run by a small number of volunteers. The group is here to help empower and support women who, are either running their own business or considering it, are professional women in the business world or other organisations and who would like to connect with other like-minded women and grow as individuals.
Annual Joint Networking Lunch with West Lothian Chamber
We're delighted to annouce our annual January joint lunch is back (following a unplanned break last year).
Start your year making some new connections by joining us and West Lothian Chamber for a networking lunch that celebrates local women in business. This joint lunch is a perfect opportunity for deepening existing connections or making some brand new ones. Come along and share your goals or ideas for your business and get motivated to shape it's success in 2019.
We are delighted to announce our speaker this year will be Michelle Quinn, Director at Almond Engineering and winner of the Shona Sibbald Woman In Business Award at the Business Excellence Awards 2018. Michelle was on our panel at our international Women's day event back in April where we heard a little of her journey working in a predominantly male environment, so we are looking forward to hearing more of her success. Congratulations Michelle on your award.

Michelle won this award for having committed 13 years of extremely hard work and dedication since joining Almond Engineering in 2005 as an office junior, working her way to becoming the company's youngest and first female Director in 2018. Michelle ensured she had a robust working knowledge of each part of the business while supporting the developing workforce as part of the Board of the charity Edeta and as a Regional Board Member of DYW- West Lothian Regional Group.

Michelle will share her journey at the event which should prove to motivate and inspire all who attend, check out her bio below.
Optimism and positive attitude are just a couple of the qualities we see in many of the ladies we meet at our events. So, newbies, regulars, and old friends we haven't seen in a while, come along and join us to step into the new year, and make some new contacts with our Chamber buddies.

Many Thanks,
WLWIB Steering Group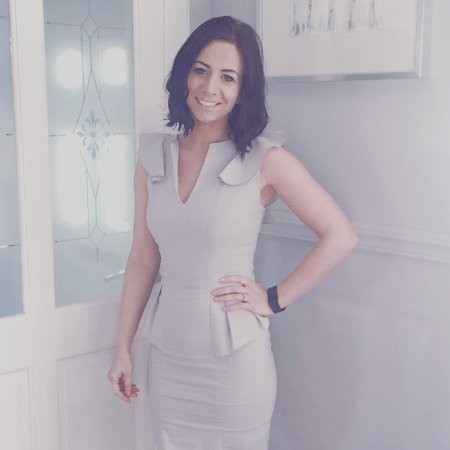 Michelle Quinn
Manager, Almond Engineering Ltd, (Livingston, West Lothian)
Michelle has worked with Almond Engineering Ltd, a successful Design and Precision Engineering company for almost 13 years. Almond's precision engineering services include fabrication, welding and precision machining, serving customers requiring high levels of service and technical excellence across many sectors including oil & gas, medical, semiconductor, aerospace and food, drink & packaging.
Michelle, having been with Almond for 4 years was promoted to manager at the age of 21 and has continued to develop her career progressing through roles such as manager, project manager and quality manager.
Formed in 1979 in Livingston (West Lothian), Almond, with currently 26 staff and an annual turnover of approx £2.4 million, serves over 200 customers across most sectors dealing in a variety of materials including metals and plastics.
Nearly 13 years on from starting with Almond and having gained invaluable knowledge and experience in most aspects of the business, Michelle, in addition to her manager role, is also currently a Regional Board member of DYW West Lothian (Developing the Young Workforce), Director of Edeta Training School (Edinburgh) and a Mentor for Career Ready (West Lothian).
Michelle has also contributed to Almond Engineering achieving numerous awards, and continues to dedicate a lot of my time in helping the West Lothian Chamber and DYW West Lothian with events, helping promote apprenticeships and STEM. Most recently she appeared in the Scottish Business News Network with an interview on her work with DYW.