Sales Have Ended
Ticket sales have ended
Thank you for supporting our 2020 WLYC 24 Hour eRace. Your confirmation email is on its way. We look forward to your Club joining us Online on 19 / 20 Sept; we also sincerely hope that, in September 2021, you can rejoin us back on the Southport Marine Lake for the iconic WLYC 24 Hour Race . Rob Pickering WLYC
Sales Have Ended
Ticket sales have ended
Thank you for supporting our 2020 WLYC 24 Hour eRace. Your confirmation email is on its way. We look forward to your Club joining us Online on 19 / 20 Sept; we also sincerely hope that, in September 2021, you can rejoin us back on the Southport Marine Lake for the iconic WLYC 24 Hour Race . Rob Pickering WLYC
West Lancashire Yacht Club 24 Hour eRace will take place on Sat 19th and Sun 20th Sept 2020: online platform Virtual Regatta Inshore (VRI)
About this event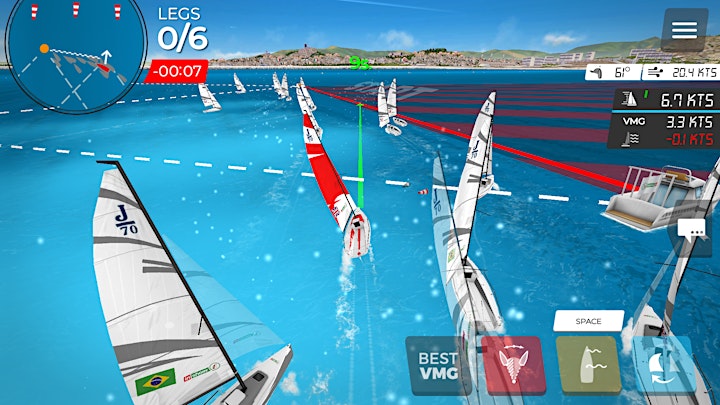 WLYC 24 Hour eRace
Organised by
West Lancashire Yacht Club
After the disappointment of having to cancel this year's WLYC 24 Hour Race, we are now ready to go online to continue the endurance character of this iconic race in an eSailing format hosted on the popular game Virtual Regatta Inshore.
Just like the on-the-water WLYC 24 Hour Race, teams representing clubs or associations will battle it out over 24 hours to compete for not only the overall race winner title, but also an array of other awards and special races.
The format of racing will however differ from the traditional setting. To work within the limitations of Virtual Regatta, and to give the best chance of fair competition, racing will take place in the form of 72 short races sailed by all teams over the course of 24 hours. So, even those dreaded 3am wake up calls to go racing will be happening!
Using Virtual Regatta Inshore is a successful proven package that has the support of both World Sailing and the RYA. Indeed, many UK clubs have used the eRacing platform during lockdown for: regular Club eRaces, inter Club Team eRacing events, and regional and national RYA championships. While Virtual Regatta cannot simulate Southport's Marine Lake, we shall take competing Clubs on a tour of some of the world's iconic sailing venues; we'll also give the helms the opportunity to eSail a selection of challenging boats. A full introduction to the format is included in the Notice of Race.
Challenging, Exciting, Exhausting!
Suitable for all
Oppie sailor to Olympic Gold Medallist!
Please see the Notice of Race for further details
There is an RYA Virtual Regatta section on their website which explains much of what is needed to organise and play the game, and includes some instructional videos.
West Lancashire Yacht Club are pleased that their 24 Hour eRace is generously sponsored by:

Date and time
Location
Refund policy