Description
Hello All
I would like to welcome you to Wolverhampton Coffee & Natter Free Business Networking.

The Agenda for Wednesday 11th April 2018 will be:

13:00 – 13:30 Registration & Networking
13:30 – 14:00 Welcome & Delegate Introductions
14:00 - 14:40 Ruth Duggal
14:40 - 15:00 Business Clinic - Share, Discuss & Resolve Business Problems
15:00 – 16:00 Open Networking, Photos and Video Testimonials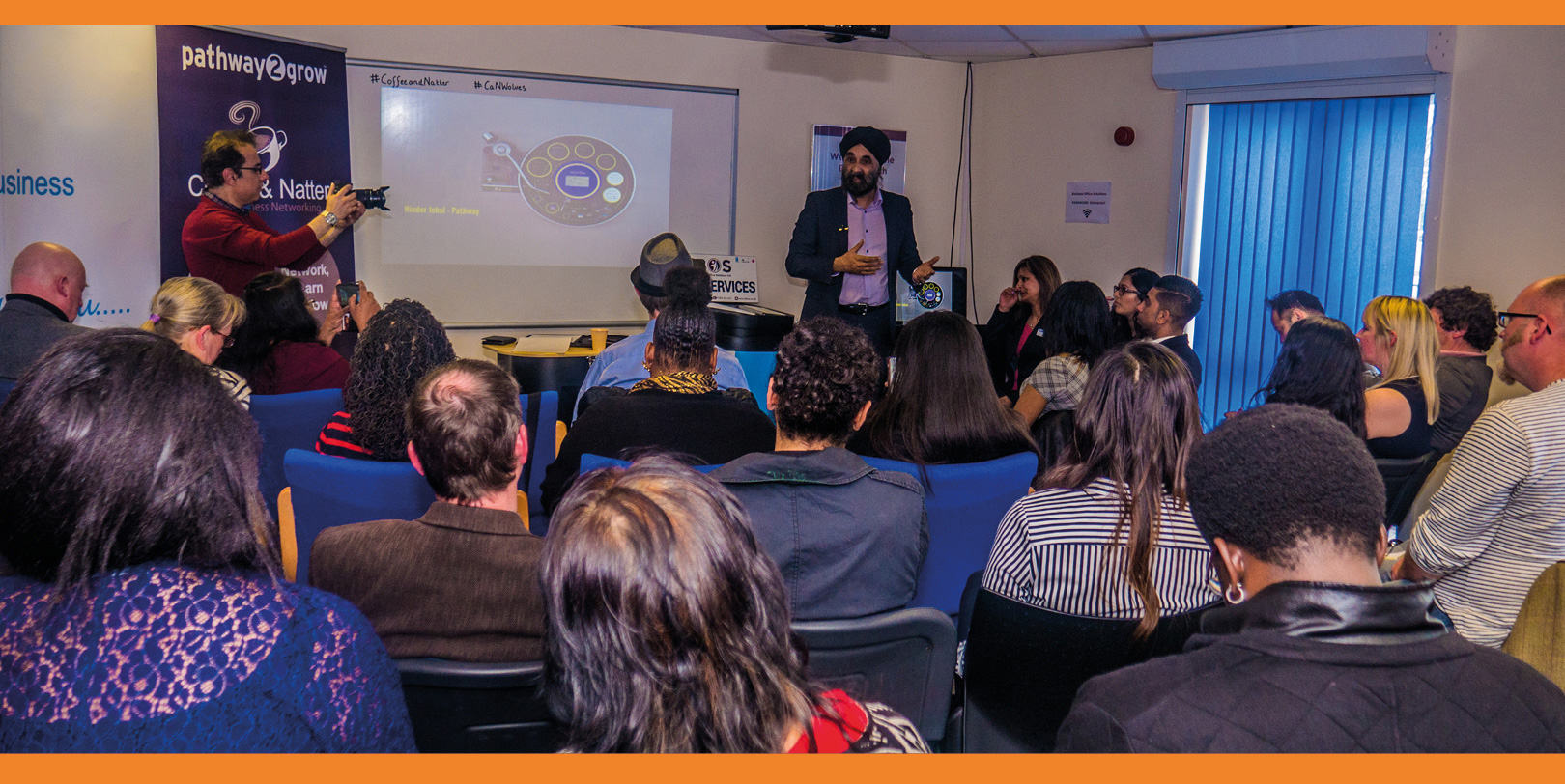 Guest Speaker - Ruth Duggal

Ruth Duggal is an experienced video producer, video trainer and feature writer focussed on helping entrepreneurs, small business owners and brands improve audience engagement through authentic and engaging video content. She has recently co-founded Make Your Own Video Training Academy - training brands to make their own promotional videos for web and social media using mobile devices. Through this, she runs regular video training workshops in Birmingham and is co-author of the handbook, Make Your Own Videos. She also runs a video production company, Shuut, and is Producer & Director at creative agency, GASP Creative. Ruth will be talking about why businesses should be thinking about using video to promote themselves on social media, what types of videos they can make, whether to make their own or hire the professionals and some tips and tricks for shooting simple videos with a smartphone.


About the Event:
The Pathway2Grow "Coffee and Natter" business networking event is relaxed networking centred around a guest speaker which will involve a presentation on a topic of interest to anyone seeking self-development & personal and business growth. Attendees are given the option of introducing themselves with a one minute intro to the rest of the floor, however, there is absolutely no pressure to do so!

Our Event is a no pressure, relaxed environment if you wish to network then fine - if not then come and listen to the speakers. We believe we are an event for non-traditional networkers as well as experienced networkers.

Event Partners:

Wolverhampton Business WhatsApp Group:
We believe in building an online and an offline community and there are plenty of ongoing opportunities to converse and share with a WhatsApp group (send a message to 07828 475 591), Facebook Group and also on LinkedIn as well as our monthly meets.



So come and join us to #Network, #Learn and #Grow!

Regards
Your hosts

Edwin Ladd - @Social_frames
Kasim Choudhry - National Director for Pathway2Grow
and
Safaraz (Saf) - Founder of Pathway2Grow