Description
Hello All
I would like to welcome you to Wolverhampton Coffee & Natter Free Business Networking.

The Agenda for Wednesday 13th June 2018 will be:

13:00 – 13:30 Registration & Networking
13:30 – 14:00 Welcome & Delegate Introductions
14:00 - 14:40 Guest Speaker - Chris Green "What to do now you've killed your mailing list with GDPR"
14:40 - 15:00 Open Networking, Photos and Video Testimonials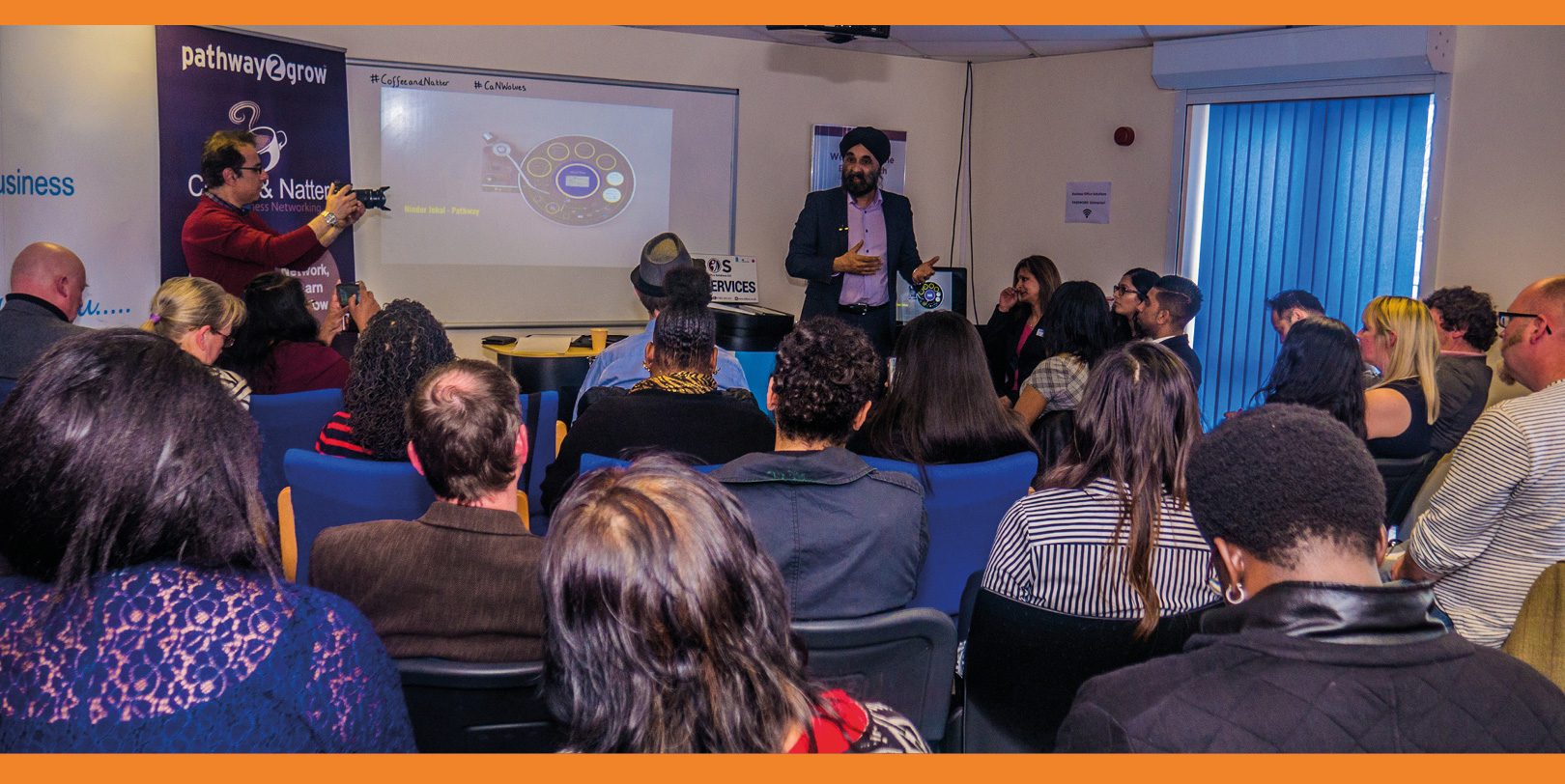 Guest Speaker - Chris Green "What to do now you've killed your mailing list with GDPR"
Chris Green is a Strategic Internet Marketer with a passion to see small and medium sized businesses succeed and thrive. For the past twenty years he's been helping organisations and business leaders increase the number of quality customers to their business through high impact internet marketing strategies. Chris will be sharing how to build an awesome email list from fresh now that recent GDPR legislation has come into effect.

About the Event:
The Pathway2Grow "Coffee and Natter" business networking event is relaxed networking centred around a guest speaker which will involve a presentation on a topic of interest to anyone seeking self-development & personal and business growth. Attendees are given the option of introducing themselves with a one minute intro to the rest of the floor, however, there is absolutely no pressure to do so!

Our Event is a no pressure, relaxed environment if you wish to network then fine - if not then come and listen to the speakers. We believe we are an event for non-traditional networkers as well as experienced networkers.


Wolverhampton Business WhatsApp Group:
We believe in building an online and an offline community and there are plenty of ongoing opportunities to converse and share with a WhatsApp group (send a message to 07828 475 591), Facebook Group and also on LinkedIn as well as our monthly meets.


So come and join us to #Network, #Learn and #Grow!



Regards
Your hosts

Edwin Ladd - Regional Director for Coffee & Natter, Wolverhampton @Social_frames
Kasim Choudhry - National Director for Pathway2Grow @choudhry_kasim

and
Safaraz (Saf) - Founder of Pathway2Grow @SafarazAli

P.S don't forget to follow us at @Pathway2Grow