Description
Hello All
I would like to welcome you to Wolverhampton Coffee & Natter Free Business Networking.

For our final Wolverhampton event of 2017 we have an extra special event in stock with two fantastic Keynote Speakers joining us for the afternoon, NOT TO BE MISSED!
The Agenda for Wednesday 11th October 2017 will be:

13:00 – 13:30 Registration & Networking
13:30 – 14:00 Welcome & Delegate Introductions
14:00 - 14:30 Mark Stephen Pooler "Creating Brilliance Through Adversity"
14:30 - 15:00 Michael-Don Smith "Craft Your Signature Speech"
14:40 – 15:00 Business Clinic - Share, Discuss & Resolve Business Problems
15:00 – 16:00 Open Networking, Photos and Video Testimonials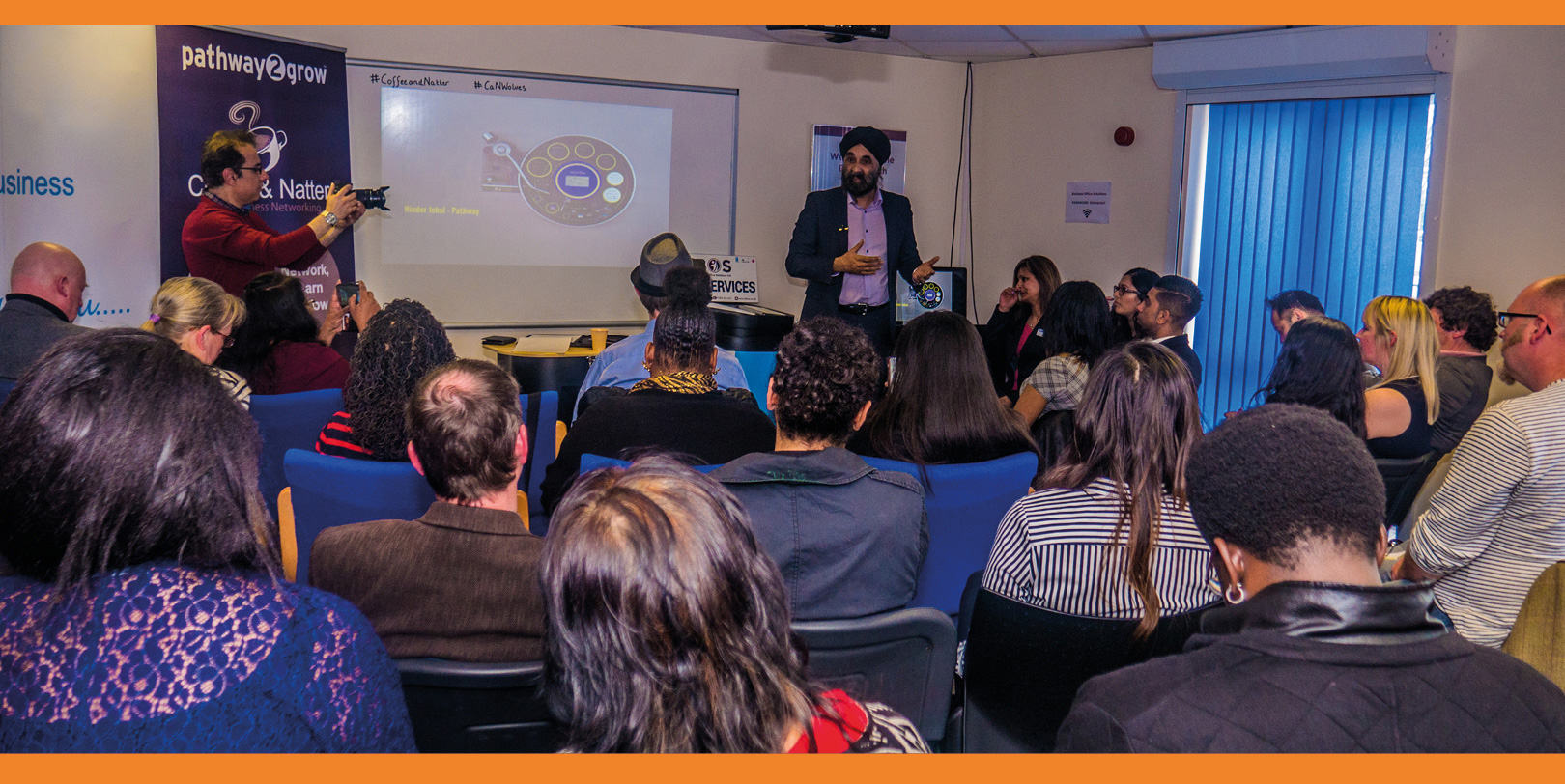 About Mark:

Mark Stephen Pooler has a remarkable story. He has survived the type of hardship most of us only see in movies, from being bullied from a very young age, combating severe drug addiction and even cheating death. Now he works tirelessly to help others overcome adversity and bring out the brilliance that shines in each and every one of us by passionately sharing his story.

Mark's specialism is helping professionals from all backgrounds. He can help you overcome the many challenges you will face, give you tactics to win the battles ahead. His philosophy is: 'No matter what your background or circumstances, everyone has the potential to discover the brilliance from within'.
About Don:

Don is an award-winning trainer, business coach and entrepreneur. Don is a Director at Excellence in Resilience, where he is head of Marketing and Research and Development. He is also the CEO of Birmingham Association of Youth Clubs, a 115-year-old charity which supports youth organisations and youth clubs throughout the West Midlands in the UK.

He has a rare breadth of experience having worked in military, corporate, SME and 3rd Sector organisations, including coaching senior officers and executives from leading organisations including: Specsavers, The Man Group, Scottish & Southern Electricity, Birmingham City Council, The Metropolitan Police and Barclay's Bank.

About the Event:
The Pathway2Grow "Coffee and Natter" business networking event is relaxed networking centred around a guest speaker which will involve a presentation on a topic of interest to anyone seeking self-development & personal and business growth. Attendees are given the option of introducing themselves with a one minute intro to the rest of the floor, however, there is absolutely no pressure to do so!

Our Event is a no pressure, relaxed environment if you wish to network then fine - if not then come and listen to the speakers. We believe we are an event for non-traditional networkers as well as experienced networkers.

We believe in building an online and an offline community and there are plenty of ongoing opportunities to converse and share with a WhatsApp group (send a message to 07828 475 591), Facebook Group and also on LinkedIn as well as our monthly meets.




Video from our launch event: -

---
https://www.youtube.com/watch?v=meZFAhQOyc8

---
So come and join us to #Network, #Learn and #Grow!

Regards
Your hosts

Edwin Ladd - @Social_frames
Kasim Choudhry - National Director for Pathway2Grow
and
Safaraz (Saf) - Founder of Pathway2Grow