Sales Have Ended
Ticket sales have ended
Thank You for booking your place! We very much look forward to welcoming you at the workshop. We will send you an email with details of the workshop a little nearer the time. Blessings, Helen
Sales Have Ended
Ticket sales have ended
Thank You for booking your place! We very much look forward to welcoming you at the workshop. We will send you an email with details of the workshop a little nearer the time. Blessings, Helen
This sacred offering is for you, beloved woman of heart:Re-root, release and re-emerge with a deep sense of inner peace, wisdom and clarity.
About this event
" Helen created a very safe space to be-to let things emerge. The day was balanced, clear, and wonderful value in every respect. I would thoroughly recommend." Ruth H
As day gives way to night, light gives way to dark, and summer gives way to winter, trees are gracefully releasing their leaves in anticipation for their spring rebirth, preserving their energy, and revealing their bare, magnificent, rooted selves.
We are called to do the same.
Yet, we must navigate the tension of our life's natural inner cycles, and those imposed by the unrelenting demands of the outer world.
As a woman of heart, perhaps you are feeling:
increased pressure on your energy, time, and creativity,
an increased sense of overwhelm and anxiety,
repeated themes and patterns that don't seem to be shifting on their own,
on edge, as you yearn for some quiet restorative time for yourself,
a desire for greater connection with your sacred and spiritual self.
If the inner wise voice is whispering to you now, 'it's time', time to let go, and clear some space, then this is the safe place to make your journey inwards.
Through a variety of practices including creative psychotherapy, meditation, sharing, journaling, and practical exercises, you will be able to:
Re-root: Deepen and strengthen your connection to your inner wisdom, intuition, and place of inner peace.
Re-lease: Dive deep into inquiry about what is happening in the living garden of your life. What seeds are calling to be planted? What is flourishing? What is waning? What has died and now is asking to be released to enable energy to flow once more.
Re-emerge: Return to your life with a sense of sacred connectedness, calm and a focus for your ongoing inner work as the winter months unfold, preparing for your spring re-birth.
Woman of Heart, you are warmly invited to join me, and your female tribe, for a beautiful day of connection, care and shared compassion.
We look forward to welcoming you.
What other women of heart have said about these days:
"Amazing, safe space, well structured and insightful. Wonderful, powerful work. Thank You!' Becky W "The exercises were helpful for getting out of my head and into the body and intuitive wisdom.Good value for a very valuable day." Julia "A wonderful, inspiring and supportive day." Julia C " Helen creates a safe space that is thought -provoking and interesting. Julia K
About the facilitator:
Helen  is a facilitator of transformational life journeys towards freedom, healing and a deep connection to the divine and the sacred. She works from a passion for living in peace with ourselves, eachother and the planet. She is a Creative Psychotherapist, Life Coach and Healer specialising in the forgiveness journey. More info can be found at: https://helentanner.com/
FAQs
What date is the workshop?    Saturday 30th of October 2021 
What time is it?  The day will begin at 09.30 am and finish by 5pm.
Do you offer any further support after the workshop? 
Yes, there are many one-to-one options available including Creative Psychotherapy sessions, Life Coaching, Reiki Healing, as well as guided personal journeys. All services can be found at: https://helentanner.com/
What refreshments are provided?
Teas and coffees will be provided throughout the day.
Participants are requested to bring their own lunch.
Covid-19 Safety guidelines:
I am committed to your safety, and wellbeing and will be adhering to ongoing government guidelines regarding risk management for covid-19. You will be sent a questionnaire and further information nearer to the workshop date, and should you need to self-isolate, you will be given free transfer of your place for this workshop at a future date.
How much does the workshop cost?
Tickets are limited and are £45 for helpers, £55 earlybird, and £65 standard for the day.
Where is it being held?
Trevenson Community Hall, Church Road, Pool, Redruth, Cornwall. TR15 3PT.
Is there parking at the venue?
Yes, there is parking.
Can I get to the workshop venue on public transport?
Yes, the nearest train stations are Camborne or Redruth, and the T1 and T2 buses leave from near the train stations and stop at the Spar shop on Trevenson Road, Pool, which is a 5-6 minute walk from the venue.
Is there disabled access?
Yes.
Do you offer refunds?
No. If you are unable to attend the day for any reason, then you will be able to transfer to a future workshop with Helen, subject to availability.
Where can I stay?
You're welcome to make a weekend of it, and book at nearby B & Bs.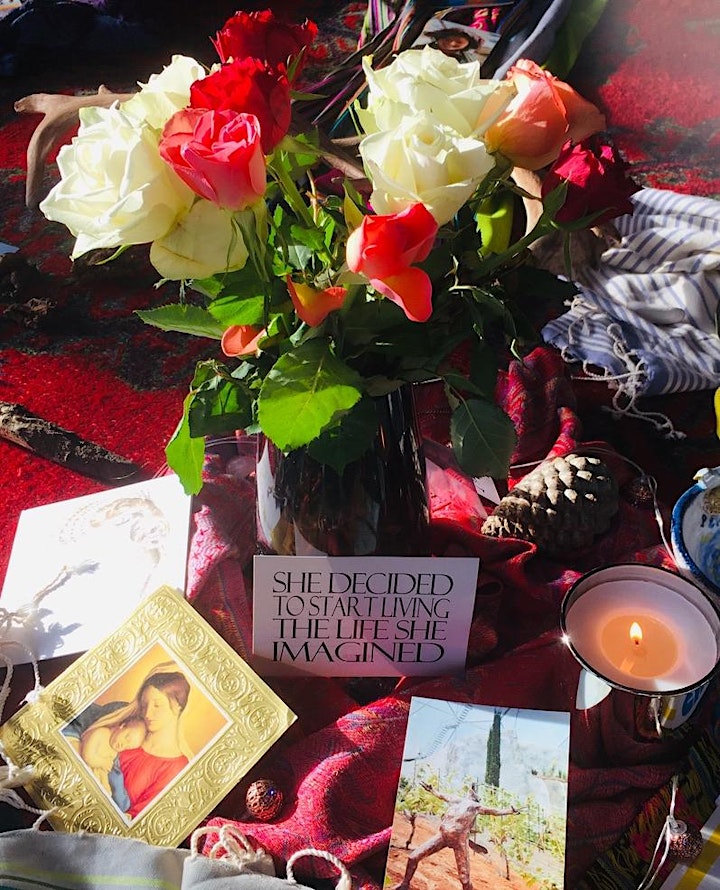 Organiser of Woman of Heart: The sacred embrace & deep release
Helen is a facilitator of transformational life journeys towards peace, healing and a deep connection to soul purpose. She works from a passion for living in peace with ourselves, eachother and the planet. She is a Creative Psychotherapist, Coach and Healer specialising in forgiveness and releasing all blocks to a loving wholesome life. She has extensive experience working nationally and internationally (including New Zealand, Botswana, Tunisia and post-conflict Libya, South Sudan, Myanmar, Kosovo, and Belfast). Further information at: https://helentanner.com/